Do you remember that craft that you did in art class during elementary school? Or maybe you did it during a summer school program… the pencil can art project. You took an empty frozen orange juice (cylindrical) can and cut out pictures from magazines and glued them on. Voila! You had a fancy can to store your pencils and other writing utensils.
I recently found this old pencil can project and it gave me the idea to make a new one.  By the way, the fact that I found this in my parents' house in my old room, proves that I need to throw more things away!
I decided to make a new pencil can for my home office space from some scrap designer fabric I had.
Below is a picture of (on the left) my elementary school pencil can and (on the right) my more recent pencil can creation.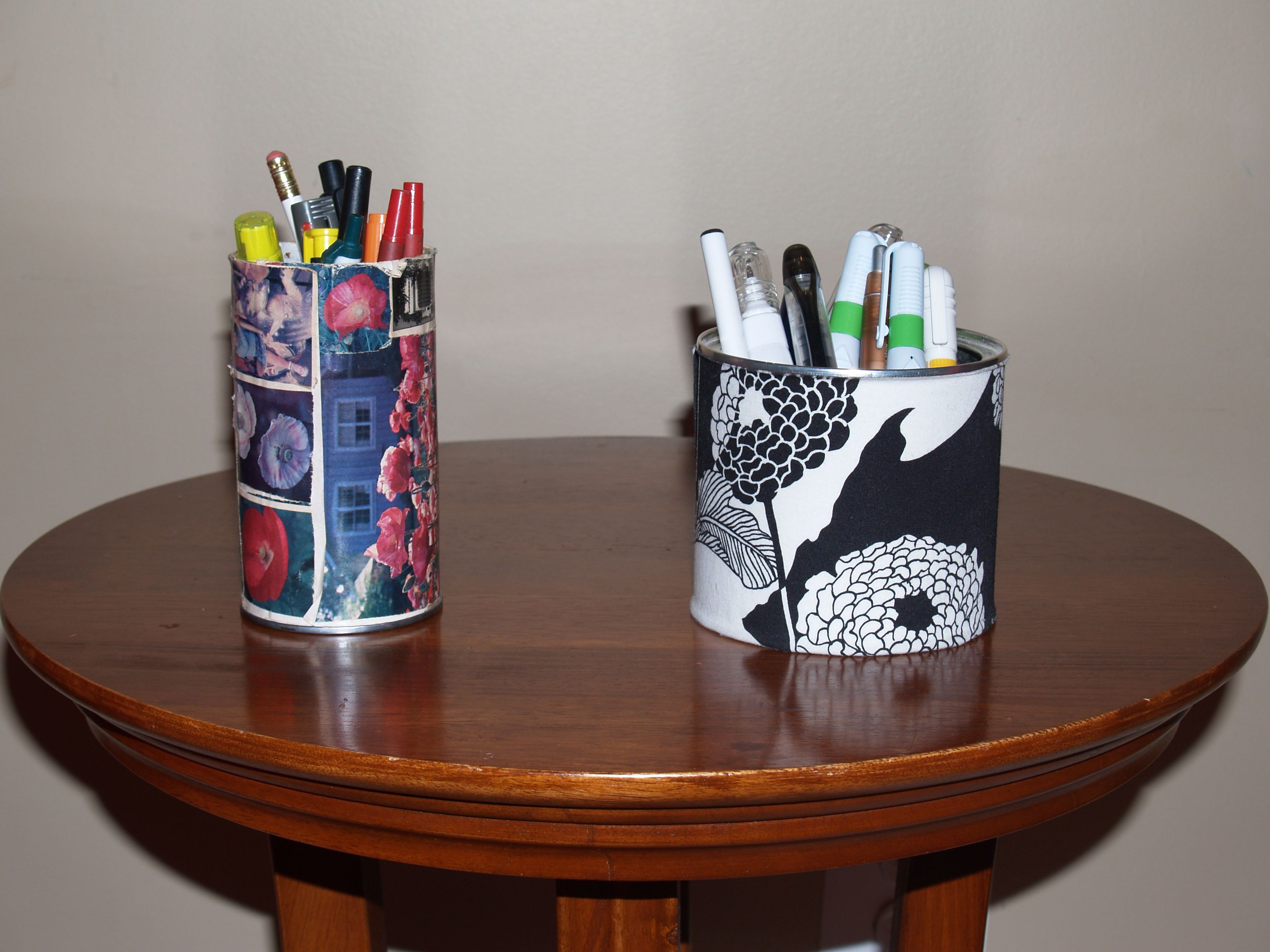 Here's what I started with (an empty Trader Joe's Chai Tea Latte Powder Mix Can and some scrap Alexander Henry "Yoko" fabric from a sewing project I did a year or so ago):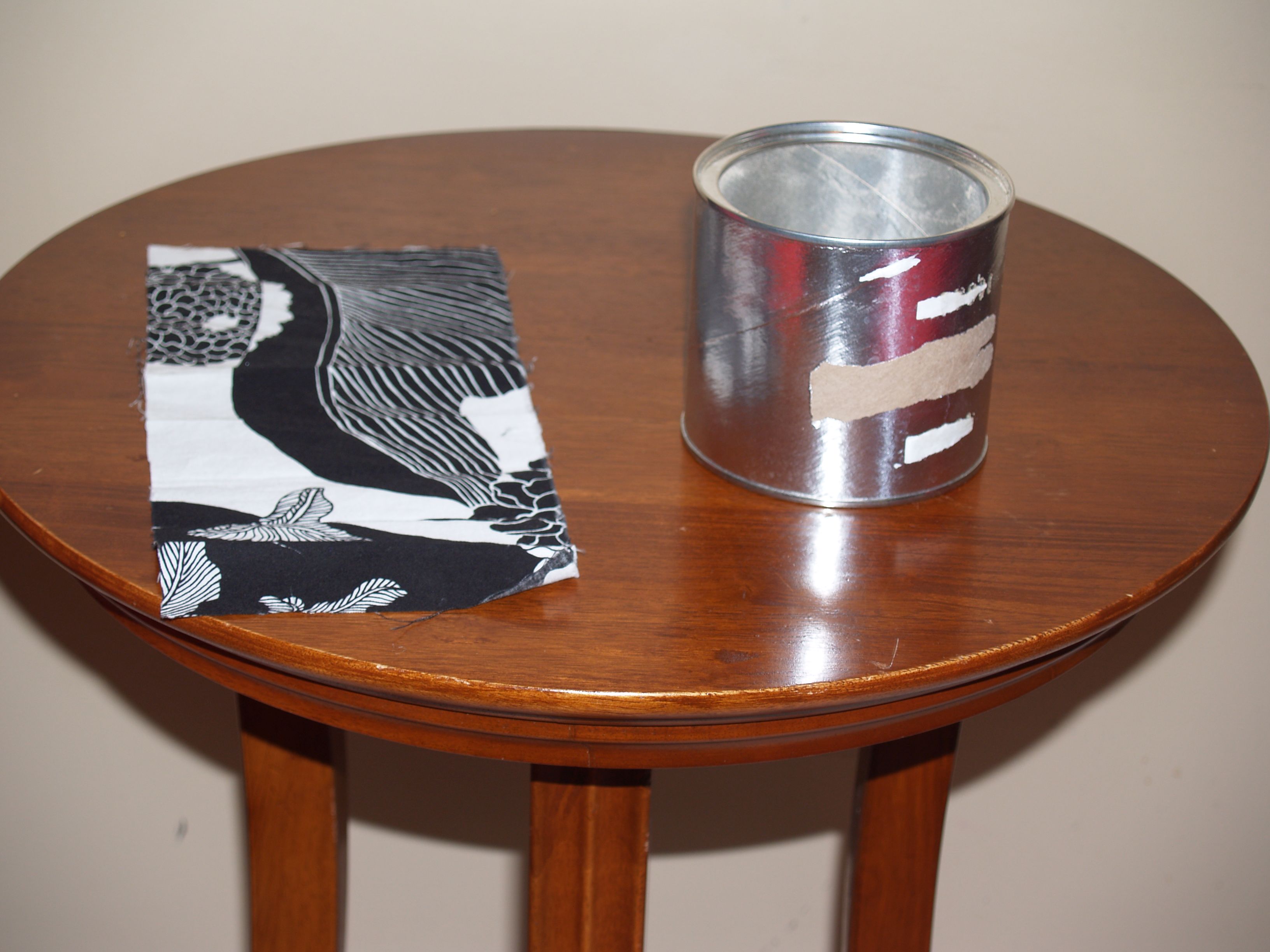 Add some heavy duty adhesive glue (I used a spray can for even application and no "clumps" visible below the thin fabric) and wrap your fabric around the can. On the bottom you can glue on a circle (fabric or other material) or just leave it as is.