Share the post "Northern VA Fall 2009 Capital Home Show Free Tickets"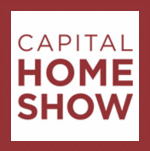 This Friday, Saturday, and Sunday September 25-27, 2009 there will be the annual Fall Capital Home Show at the Dulles Expo Center in Chantilly, VA!
There are two contests going on to win free tickets.  I'll list them at the bottom of this post.  But first some of the high lights of the show!
Some of the fun seminars/events at this year's show include:
Local exhibitor booths representing companies and contractors in the remodeling, design, and related industries.
Guest speaker Summer Baltzer of HGTV's "Design on a Dime" (for all of us frugal and deal-seeking moms, this should be a great session on how to design on a budget!).  See her on Saturday at 12:00 noon or Sunday at 4:00 pm for a session on "The Designers Guide to the Ultimate Bedroom Makeover"; Saturday at 4:00 pm or Sunday at 12:00 noon for "Putting the Great in Great Room".  Complete remodeling session schedule is listed here.
International designer Jean Daniel Pilon will recreate 1 Room, 3 Ways with products and styles from Crate & Barrel.
Meet Chef Lou Petrozza from FOX's hit show "Hell's Kitchen" (he was one of the last 2 finalists on season four and seemed like such a down-to-earth, nice guy who was a great cook!)
Cooking schedule times are listed here.
The "Green Zone" exhibit at this year's Capital Home Show will showcase earth-friendly, bio-related products, services and technology for windows, doors, insulation, and panels – just to name a few! Experts will provide attendees with useful information and unique ideas to live more sustainably!
And here are the CONTESTS FOR FREE TICKETS:
#1 Email me here by Thursday 9/24/09 12:00 noon ET,  for a chance to win 2 free tickets (or as many as you need).  Regular admission is $12 for adults, $3 for kids 6-12, and FREE for kids 5 and under.  I will randomly choose a winner by Thursday at 5:00 pm ET, will email you notification, and arrange for you to pick up your tickets at the "will call booth" in the North Hall of the Dulles Expo Center.
** CONGRATULATIONS TO WINNER: DAVID!
I WILL BE EMAILING YOU INSTRUCTIONS ON WHERE TO PICK UP YOUR TICKETS!**
#2 Visit the FaceBook fan page for the Capital Home Show to enter a contest for the following:
Upload a picture of your favorite room in your house and tell them why it's your favorite! Producers of the Capital Home Show will pick the best room in the bunch and the winner will receive an autographed Ty Pennington book and four (4) free passes to the Capital Home Show at the Dulles Expo Center! Upload no later than Wed. 9/23/09.  **So far only 5 people have uploaded a picture of their favorite room, so your chances of winning are very high with so few people having entered the contest!**
Good luck everyone!