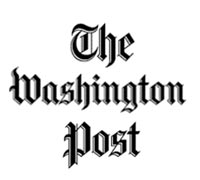 Just a reminder that today is the last day (12/31/2009) to sign up for the Washington Post $0.59 per Sunday Newspaper deal.
My hubby actually ordered this for me as my Christmas gift this year (much to my excitement)! He ordered it about a week ago, I received my first Sunday edition this past Sunday, and his credit card was charged the $15.34 (up front payment for the 26 issues) a few days ago.
The current newsstand price for a Sunday paper (with the coupon inserts) is around $1.50 – $2.00 from what I've heard, but the Washington Post has an offer through the end of 2009 that you can get a 6-month subscription (26 issues) to have the Washington Post Sunday edition delivered to your door for only $0.59 an issue. At the end of the 6-month period they do automatically re-sign you up at the newsstand price, so be sure to mark your calendar to call in and renegotiate your price right before the end of the 6-months.
If you love coupons as much as I do, you'll want to take advantage of this today before it ends!