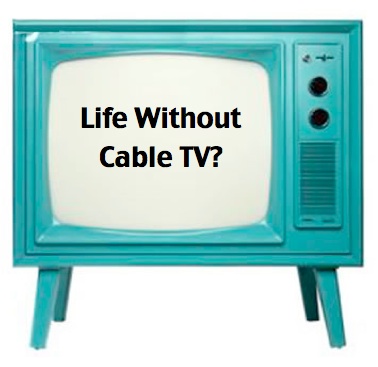 Today I have a guest post featured over at Frugally Blonde while fellow frugal blogger Liz is on vacation.
The post is "My Family's Frugal Extreme – Life Without Cable TV"
Some questions I asked her readers, I'd also like to ask you…
For those of you frugal folks who get by without Cable: What are your favorite ways to watch TV shows or movies? Also, any tips for husbands who love sports but who have to live without ESPN (my husband would love to hear about it!)?

For those of you who can't bear to part with your Cable: Have you cut spending in other areas so that you can keep your Cable and favorite channels? Are there certain channels or programs that you can't bear to live without?
I hope you'll check out my guest post, and also check out the rest of Liz's Frugally Blonde site which has great articles on living the good life on less. She also happens to be a fellow frugal Northern Virginia mom, and shares an assortment of frugal lifestyle, couponing, and great deal posts on her blog.