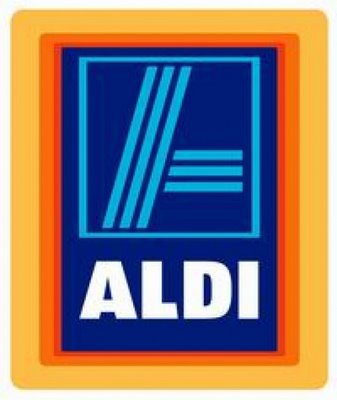 Here are the advertised Aldi special buys for the week of Wed. 8/18/10 – 8/24/10 (Please note in certain regions the new sales ad started on Sunday, or will start tomorrow on Thursday. See this post for more details on the start date for your region or ask an employee at your local Aldi).
These deals were taken directly from my Aldi special buys flyer at my local store (in Northern Virginia/Washington DC Metropolitan area). To view additional Aldi special offers online, click here.
Groceries:
Mama Cozzi's Pizza Kitchen 16″ Thin Crust Barbecue Chicken Deli Pizza. 26 oz. $6.49 each
Kirkwood Chicken & Cheddar Cheese Nuggets. 18 oz. $2.49 each
Fit & Active Flatbread Melt. Chicken Ranch Club or Pesto Chicken. 6.5 oz. $1.99 each
Appleton Brown & Serve Sausage Patties. 7 oz. $0.89 each
Mama Cozzi's Pizza Kitchen Supreme Pizza Snacks. 20 oz. $2.49 each
Parkview by Vienna Beef Chicago Style Beef Franks. 12 oz. $2.99 each
edenVale Smoked Deli Sliced Cheese. Swiss, Cheddar or Pepper Jack. 8 oz. $2.49 each
Lunch Mate Thick Sliced Bologna. 16 oz. $1.09 each
Brookdale Canned Ham or Turkey. 6 oz. $1.19 each
Kraft Flavored Mayo. Assorted flavors. 12 oz. $1.69 each
Uncle Ben's Long Grain & Wild Rice. 6 oz. $1.69 each
Nature's Nectar 100% Cranberry Juice Blends. Assorted varieties. 64 oz. $2.49 each
PurAqua Purified Water. Twenty-four 10-oz. bottles. $2.79 per pack
Brenner Green Tea With Honey & Ginseng. 64 oz. $0.99 each
Arizona Iced Tea. Assorted varieties. 23 oz. $0.79 each
Tic Tac 6-pack. Assorted varieties. 3.8 oz. $2.29 each
Fun Sweet Cotton Candy. 2 oz. $0.99 each
Belmont Pie. Key Lime or Turtle. 30.5-35 oz. $4.79 each
Jell-O Pudding Pops. Variety pack. 19.8 oz. $2.49 each
Sundae Shoppe Ice Cream Sundae Sandwiches. Fudge Brownie or Chocolate Chip. 16 oz. $3.49 each
Route 1 Candy Bar packs. Assorted varieties (looks similar to Mounds, Milky Way, Snickers, Twix and 3 Musketeers). 9.6-9.8 oz. $1.99 each
Route 1 Jive Candy Bar 2-pack. (looks similar to Twix). 2.1 oz. $0.49 each
Home & Furniture:
Vanderwall Mission-Style TV Stand. Solid wood with Walnut finish. Accomodates a 50″ flat panel or 36″ CRT television up to 150 lbs. $119.99 each
Vanderwall Mission-Style Side Table. Solid wood with Walnut Finish. $59.99 each
St. Cloud Shag Area Rug. Made from 100% olefin. Assorted colors. 4′ x 6′. $26.99 each
8″ Garden Mum. Assorted colors. $2.99 each
Renwick Scented Jar Candle. Assorted fragrances. 4 oz. $1.49 each
Vanderwall Kids Bookshelf. $19.99 each
Vanderwall Kids Five-Piece Table and Chair Set. $49.99 each
Vanderwall Roll-Away Bed. Folding bed with casters for easy storage and an innerspring mattress. $79.99 each
This post is a part of the BeCentsAble's Grocery Gathering.
If you're a new Aldi shopper, be prepared to:
Bring a quarter to use for "renting" a shopping cart. Don't worry, you get your quarter back at the end, when you return your shopping cart
Bring cash or debit card (they do not accept credit cards)
Bring your own bags (or you will need to purchase them at the register)
Get extreme savings without coupons (most items they sell are signature Aldi brands, and for the select items they sell from other manufacturers, they do not accept any manufacturer coupons)