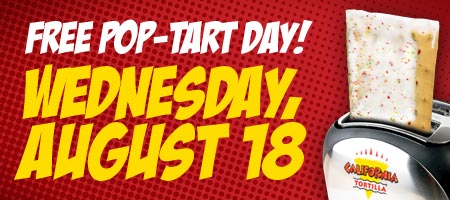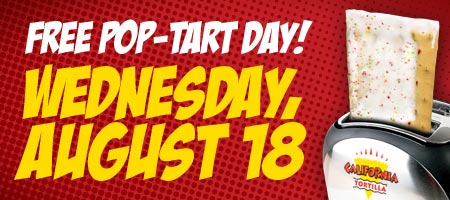 On Wednesday August 18th, 2010 California Tortilla will be celebrating their 16th annual Pop Tart Day. They'll be giving away close to 20,000 Pop Tarts that day, no purchase necessary.
Just like last year, one very lucky customer from each California Tortilla will find a golden ticket (very Willy Wonka-esque!) in his or her Pop Tart pouch. The golden ticket will entitle the aforementioned lucky customer to a FREE BURRITO EVERY WEEK FOR A YEAR!
Click here for more details.