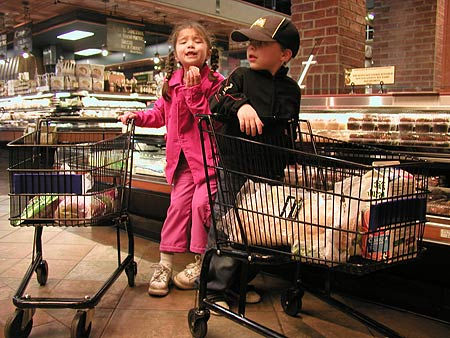 Photo Credit: Mass Destruction
It's the little things that can make a grocery shopping trip more enjoyable… like a free cookie!
I'm all about finding a good deal at the store, but sometimes it's the small extra steps that a grocery store takes to make its customers feel welcome, that make all the difference … especially when shopping with kids! Keeping your children occupied and happy during a trip to the grocery store is a challenge, but if you can successfully do this, it makes the whole shopping process go much more smoothly! I'm so glad that stores have been listening to parents who request something for the kids while you shop. Here are some places you can get a free cookie for your child while grocery shopping in the DC metro area:
I have to admit, I'm also a fan of stores like Wegman's, Whole Foods, Costco and Trader Joe's that offer free food samples during certain times of the day while you shop. I just have to remember not to be too hungry while I'm shopping, otherwise I'll make some impulse purchases!
Any other stores that you think should make this list or that are just extremely enjoyable for your kid's overall shopping experience?