Share the post "FREE Ice Cream & Charity Event at ColdStone Creamery 9/30/10"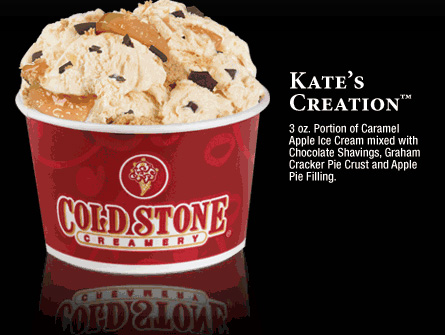 On Thursday, September 30, 2010 from 5:00 pm – 8:00 pm participating ColdStone Creamery shops will be giving out FREE 3 oz. portions of Kate's Creation (Caramel Apple Ice Cream mixed with Chocolate Shavings, Graham Cracker Pie Crust and Apple Pie Filling).
What ColdStone Creamery is hoping to be the "World's Largest Ice Cream Social" is in celebration of Make-A-Wish month (September). Visit any Cold Stone Creamery store and show your support for the Make-A-Wish Foundation by purchasing a Make-A-Wish paper star for just a dollar. Great cause and great ice cream!
For more information about this event and freebie, click here. To find a ColdStone Creamery near you, click here.