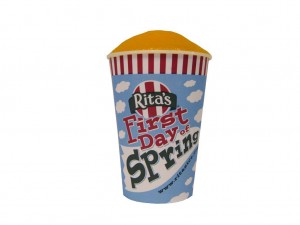 Coming up this weekend is the annual Rita's Free Italian Ice Day celebrated on the first day of Spring each year! Their fine establishment is once again offering their First Day of Spring promotion for a Free Regular Size Italian Ice to every guest between noon and 9:00 pm on Sunday, March 20, 2011.
To find a Rita's near you, click here to search by zip code. There are many locations here in the DC metropolitan area!
Enjoy your Italian Ice! For more information, click here or view the Facebook Event Page here.