Plum District DC has a great deal right now, which has me thinking it's time for a "date night" or "girls night out"!
Pay only $28 to get a $20 Starbucks gift card and 2 Fandango Movie tickets. Lattes and a movie at a discount. Need I say more?

If you're new to Plum District, click here to sign up for a free account, that will allow you access to their daily deals. For new registrants, you should get a $5 credit to your account to use on a future deal (not available to combine with this deal unfortunately).
Also, another *HOT* movie deal that you should check out through the group-buying site Specialicious is available here in the Northern Virginia area: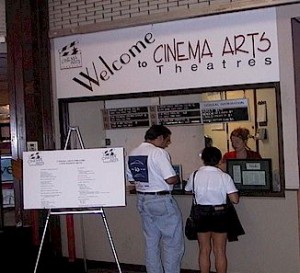 Pay only $18 for Two Movie Tickets, Two Large Popcorn, and Two Large Drinks at Cinema Arts Theatre in Fairfax, VA ($37 Value)
The Cinema Arts Theatre is located just off of Main Street in Fairfax and plays a variety of new release movies. This voucher must be used in one single visit by March 27, 2012.
Affililiate links are included in this post. Thanks for supporting BeltwayBargainMom.com at no cost to you, just by taking advantage of these great deals! To read my formal disclosure policy, click here.