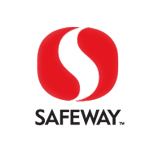 Thanks to Gina from Moneywise Moms, for sharing the best Safeway grocery store deals of the week (Wed. 2/8/12 – Tues. 2/14/12) with some great coupon match-ups!
Safeway stores in the Washington, DC area double manufacturer coupons up to $0.99 in face value everyday. Certain limits/restrictions apply. See your store for more details, and check out their official coupon policy here.
* = coupon that should double
Gift Card Deal: Get a $10 Catalina good on your next shopping trip when you buy $50 or more in participating Gift Cards from: Aeropostale, AMC Theatres, Bass Pro Shops, Lane Bryant, iTunes, Lowe's, Sephora, The Cheesecake Factory and Express.
Get a $5.00 Catalina coupon at check-out, when you buy 3 Hallmark Cards, through February 14th. Catalina coupon is good for a future shopping trip.
2-lb Sweet Red Strawberries – $3.99
Fresh Express or Safeway Farms Bagged Salad -$2.00
Safeway Chicken Drumsticks, Thighs, Leg Quarters or Split Breasts Extreme Value Packs – Buy 1, Get 1 Free (starting at $1.99/lb)
Alexia Frozen Potatoes – $2.49 with in-ad SuperCoupon (limit 4)
Use $1.25/1 Internet Printable Coupon
Final Price: $1.24
Lucerne Large Eggs 18 ct – $2.49 with in-ad SuperCoupon (limit 2)
Nestle Refrigerated Cookie Dough – $1.99 with in-ad SuperCoupon (limit 4)
Buy 2 and use $1.25/2 Internet Printable Coupon
Final Price: $1.36 each wyb 2
Yoplait Yogurt Cups – $0.65
Buy 6 and use $0.40/6* coupon from the 2/5/12 GeneralMills insert or $0.40/6* Internet Printable Coupon
Final Price: $0.51 each
Friday 2/10 only: 
8-lb Bag Safeway Farms Navel Oranges – $5.00
Friday 2/10 – Sunday 2/12 only:
Safeway Boneless Skinless Chicken Breasts or Wings, 4 lb frozen bag – $7.96 (only $1.99/lb)
Red or Green Seedless Grapes – $1.48/lb
Monday 2/13 only: 
For even more Safeway deals, check out Moneywise Moms Safeway deals & coupon match-ups here.