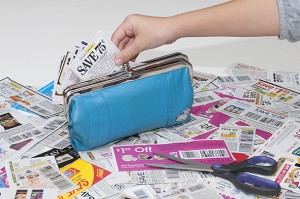 Last Thursday, March 8th, I had the opportunity to lead a Couponing Workshop at the Fairfax County Government Center in conjunction with Fairfax County Consumer Affairs "National Consumer Protection Week" seminars and activities. The class had a great turn-out with about 20 people taking time from their busy Thursday evenings to listen to me talk about savvy shopping strategies, couponing basics, grocery store deals and creating a (reasonable) stockpile.
I really enjoyed leading the workshop and meeting some wonderful ladies (and even 1 man in the class). I was excited to meet some "experienced couponers" in the class, who were able to share some of their own tips and favorite ways to save with beginners. One savvy saver brought along her 10-year old daughter, who is already well-versed in couponing! What a great skill to teach your children!
Here's a short clip from the class:
Couponing Workshop – Fairfax County National Consumer Protection Week 2012
I want to extend a special thanks to the following companies for their help & support in providing materials and giveaway items for this free workshop:
And of course, a special thanks to Fairfax County and all the wonderful attendees who came!