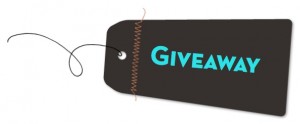 You know the saying… March rolls in like a lion and out like a lamb.
Not only is the weather changing, and basketball's "March Madness" taking place, but it seems like our family's schedule is quickly getting filled up and things are getting busier. Can you relate? Things are definitely "roaring" for us!
Because March can equal madness (in a good, busy, sort of way), I'm holding a new giveaway each day this week, Monday March 5th – Friday March 9th, 2012. Consider it my own March madness of giveaways :).
There will be some awesome prizes such as tickets to fun local events, as well as coupons and gift cards to local restaurants. Why so many giveaways? Because I'm "mad about you" dear readers, and love for you to win fun prizes from local vendors. Plus I want to help spread the word about the DC Giveaway Gathering link-up each Wednesday. This new weekly link-up is the chance for you to win even more giveaways from other DC-area bloggers and businesses.
So… let the madness (and winning) begin!