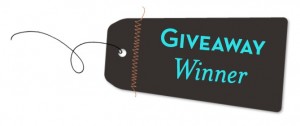 Congratulations to  Erin K. who was randomly selected as the winner of my recent giveaway for a 4-pack of VIP tickets to Ringling Bros Fully Charged at the Patriot Center next week
Erin K. – be sure to check your inbox for an email from me (sent earlier this morning).
Thanks to everyone who entered and if you didn't win, don't forget you can use discount code "Ad12″ to get 50% off select performances.
Also, if you have a baby 12 months old or younger, don't forget you can sign them up for the Ringling Bros. Baby's First Circus program and get a FREE ticket voucher for children under 1 year old! The free ticket voucher is mailed out to you, so I suggest you sign up your kids soon if you're interested (please note, the free voucher will likely not arrive in time for the "Ringling Bros Fully Charged" performance currently running at the Patriot Center. You should receive your voucher approximately 12-14 weeks after signing up).
Enjoy the circus!