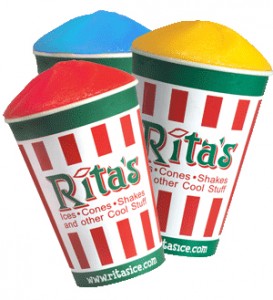 Today (Wed. June 27th, 2012) and tomorrow (Thurs. June 28th) from 12:00 noon – 10:00 pm you can get a FREE regular size Italian Ice at the new Rita's in Fairfax, VA!
Address: 10726 Fairfax Blvd,
Fairfax, VA 22030
They are located in the Shops of Fairfax, next to the Super H Mart and across the street from Paul VI High School.
So go beat the heat and enjoy some free frozen treats!