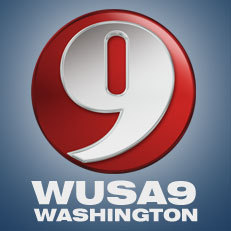 Welcome CBS WUSA9 Viewers! If you just caught my interview with Lesli Foster on 9NEWS NOW at 5pm or clicked over from WUSA9's website, I'm glad you stopped by! If you missed it, you can view my feature "Maximize Your Grocery Coupon Savings" online.
Here at Beltway Bargain Mom, my goal is to "keep you in the loop" on DC-area deals. If you're looking for simple ways to save at the grocery store, check out my post "10 Tips To Save More Money At Grocery Stores (Besides Using Coupons!)". You can find the best grocery store deals in our area, by visiting the "Grocery Store Deals" tab on my menu bar above, plus I love to share great deals on local restaurants, coupons, and fun frugal activities here in the DC area!
I teach local Savings Nation Coupon Workshops and will have more public classes scheduled over the next few months. I also do bookings for private classes for clubs, organizations or conferences; I love to share practical ways you can save money and be a savvy shopper here in our Nation's Capital! If you're interested in attending a class, please fill out this form, which will help me determine the location of future classes.
If you want to stay in-the-know on all the best local deals, I highly recommend you sign up for my free email newsletter. I'd also love to connect with you on Twitter and Facebook. If you love fun photos & interesting recipes, you can find me on Instagram & Pinterest too. Thanks for stopping by and joining me on my frugal adventures!