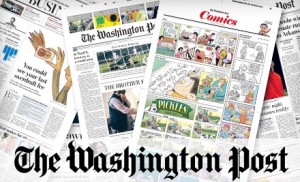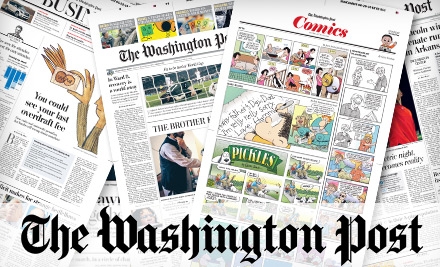 Wondering what coupons are in the Sunday Washington Post coupon inserts (January 28th, 2013 edition)?
There are 4 coupon inserts today: 1 SmartSource, 2 RedPlum & 1 P&G BrandSaver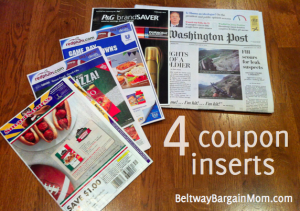 And here's a highlight of some of my favorite coupons that are available in the Sunday paper (please note, this is not a listing of all the coupons in the inserts).
From the SmartSource:
$0.50/1 New York brand frozen product. Expires 3/31/13.
$1/1 Bayer Aspirin product, 20 ct or larger. Expires 3/17/13.
$0.60/3 Old El Paso products (excludes Old El Paso Salsa, Refrigerated, Frozen or Soup products). Expires 3/23/13.
$0.35/1 Totino's Rolls Snacks. Expires 4/20/13.
$0.50/2 Nature Valley Granola Bars (5-ct or larger), Nature Valley Granola Thins, Fiber One Chewy Bars or Fiber One 90 Calorie Brownies. Expires 3/23/13.
$0.50/1 Progresso Recipe Starters Cooking Sauce. Expires 3/23/13.
$0.50/1 Original Cheerios Cereal (in yellow box). Expires 3/9/13.
$1/1 Philadelphia Indulgence Cream Cheese Spread. Expires 3/2/13.
$1/2 La Choy Soy Sauce. Expires 3/10/13.
$1/4 Dannon Oikos 5.3 oz cups OR $1/1 Dannon Oikos Multipack. Expires 3/17/13.
FREE Medium Coffee on Mon. Feb. 4th at any 7-Eleven store. Valid only 2/4/13.
From the RedPlum #1:
From the RedPlum #2:
From the P&G BrandSaver
Over $100-worth of Procter & Gamble products. Coupons expire 2/28/13.
For those of you that got today's Sunday Post: Any of your favorite coupons worth mentioning? Leave a comment and let me know about it! If you're missing the insert listed above, check out my post for information on what to do if your Sunday Washington Post delivery is incomplete or damaged. You can always call (try to do this as soon as possible, before 11:00 am on Sunday) the customer service department for your newspaper to explain what you are missing and request re-delivery of the missing portion.