Share the post "Coupons & Chicken Class at Chick-fil-A Warrenton"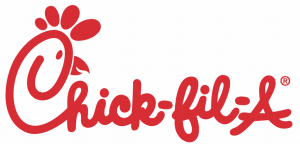 I'm excited to share my next coupon class will be a night of "Coupons & Chickens" at Chick-fil-A Warrenton (256 W Lee Hwy, Warrenton, VA 20186)! Mark your calendars and be sure to join me for this fun, free class starting at 6pm on Wed. January 23, 2013.
For this "Coupons & Chicken" class at Chick-fil-A Warrenton, you'll learn how to save some "moo"-lah using coupons!
In this 1.5 hour class, I'll be covering 3 main strategies to save:
Couponing
Strategic Shopping
Meal Planning
To sign up, please register online for this free class, so I know how many handouts and materials to bring. Also, I've heard there might be special coupons at the end of the evening for those of you that come to the class, so that's something to look forward to! Please share this class with your friends and If you don't mind, please fill out this quick survey, which will help me determine the location of future classes. Thanks and I hope to see you next week at Chick-fil-A Warrenton!