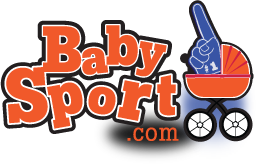 This upcoming Sunday/Monday is Baseball's Opening Day and BabySport.com has an awesome free $10 credit offer! They have the cutest sports apparel, accessories & furniture for babies and toddlers ranging from select collegiate teams to the NFL, MLB & NBA. Talk about the perfect place to order special gifts for your kiddos or the raving sports fan family you know!
BabySport.com is celebrating Opening Day as well as its merger with BabyFans.com by giving away 1,000 $10.00 coupon codes to kick off the launch or their new site!
Enter promotional code "BGH5″ during checkout to save $10 off your order.
The fine print: No minimum purchase required. The coupon code does not apply to shipping fees and is only valid to the first 1,000 redemptions made on BabySport.com. Promotion ends 4/15/2013 or until 1,000 of the coupon codes have been redeemed. One gift code per household. Can not be combined with any other offer.
Some items that caught my eye that would be free or cheap after the coupon code include:
The football leg warmers are adorable and only $8.95 per pair (they also have a cute pink pair for girls!)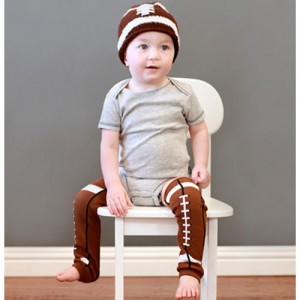 Also, this Virginia Tech Game Day T-shirt (from 6 months up to 3T size) is only $13.95, so after coupon code it would only cost $3.95 plus shipping! For my order, shipping costs started at $5.95.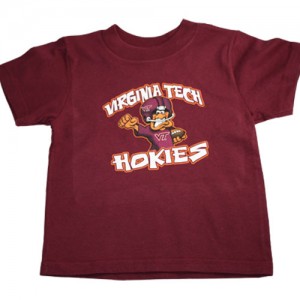 I've also noticed some sports team bibs and baby socks priced at $6.95 and up, as well as 2-pack Pacifiers starting at $8.95-$9.95 (Pacifiers for teams: Angels, Athletics, 49ers, Bears, Bills, Braves, Cardinals, Chargers, Chiefs, Colts, Cowboys, Cubs, Dodgers, Dolphins, Eagles, Jets, Mets, Packers, Patriots, Phillies, Raiders, Ravens, Red Sox, Saints, Steelers, Vikings, Yankees, Auburn, Clemson, Florida, Georgia Tech, LSU, Michigan, Michigan State, North Carolina, Ohio State, University of Alabama, University of Georgia, Wisconsin)! You can use the search box on their site to find whatever product you're looking for and then sort by price, rating or name.
A special thanks to the BabySport.com marketing team for letting me know about this awesome promotion!