Share the post "Chicks and Coupons at Chick-fil-A Warrenton April 25"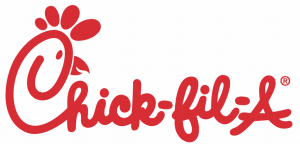 I'm excited to share my next coupon class will be a night of "Chicks and Coupons" at Chick-fil-A Warrenton (256 W Lee Hwy, Warrenton, VA 20186)! Mark your calendars and be sure to join me for this fun, free class from 6-8pm on Thurs. April 25, 2013.
For this "Coupons & Chicken" class at Chick-fil-A Warrenton, you'll learn how to save some "moo"-lah and master shopping and using coupons at the drugstore!
In the Drugstore Saving Secrets workshop you will learn all of the same techniques that smart shoppers use to spend pennies out of pocket each shopping trip. Discovering the secrets to save at the drugstores can assist in reducing your grocery budget even more.
Receive a comprehensive overview of the policies and best shopping practices for CVS, Walgreens, and Rite Aid. Be prepared to leave the workshop ready to grow your stockpile of toiletries, cleaning products, household goods and even food.
Come ready to learn, discuss and connect with others who are excited about drugstore shopping too! RSVP today to ensure your spot is secured. If you cannot attend the event after your register, please update your registration so it frees up space for someone else.
To sign up, please register online for this free class, so I know how many handouts and materials to bring. Also, I've heard there might be special coupons at the end of the evening for those of you that come to the class, so that's something to look forward to! Please share this class with your friends and If you don't mind, please fill out this quick survey, which will help me determine the location of future classes. Thanks and I hope to see you next week at Chick-fil-A Warrenton!