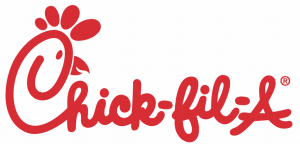 I'm excited to share my next coupon event will be this Thursday, July 25th at Chick-fil-A Warrenton (256 W Lee Hwy, Warrenton, VA 20186)! Mark your calendars and be sure to join me for this fun, free event from 6-8pm on Thurs. April 25, 2013.
Please RSVP 
on Facebook
 for this event, so I know how many handouts and materials to bring. For this "Coupon Swap With Chicks" event at Chick-fil-A Warrenton, you'll be able to  meet other savvy shoppers & coupon clippers, swap coupons, plus I'll be sharing my tips for what to buy in July and August, as well as the traditional year-round sales/deals.
Coupon Swap Objectives:
Meet fellow coupon users in the area
Swap coupons*
Help with coupon organization – take a peek at organization methods!
Answering Questions
Receive exclusive coupons
Donate expired coupons to Coups For Troops (up to 6 months past expiration date)
*Bring coupons clipped and ready to swap (remember just because you can't use something doesn't mean someone else can't!)
Please bring your coupons organized into the following categories:
Cleaning/Laundry
Paper Goods
Personal Care
Pet
Baby
Dairy/Refrigerated
Frozen
Grocery
Miscellaneous
You'll also receive a special Chick-fil-A coupon at the end of the evening, so be sure to make it to this event! Please share this coupon swap with your friends and If you don't mind, please fill out this quick survey, which will help me determine the location of future coupon classes and events. Thanks and I hope to see you this Thursday at Chick-fil-A Warrenton!