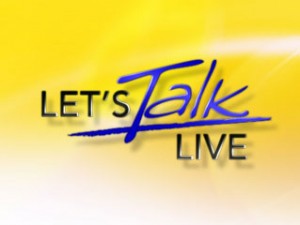 Today, I had the pleasure of stopping by the set of "Let's Talk Live" on News Channel 8, to share some summer vacation savings tips!
If you saw me on the news and are visiting my blog for the first time: Welcome, I'm so glad to have you here!
Did you know this year, 94% of Americans are planning a vacation in the United States? And the average American household expects to spend about $1,200 per person on summer vacations. Your summer vacation doesn't have to break the bank, though.
Thankfully there are some easy ways to cut expenses on your family's summer vacation without cutting out the fun. Here are 4 tips to help you save on summer vacations:
1. Discover mobile apps
Save money on a road trip, by using an app like GasBuddy – it will show you the most affordable gas prices nearest your location.
Save money on family-friendly activities, food and entertainment while you're on your trip or on a staycation, by using the Valpak app – it will bring up deals
If you're in need of a last-minute hotel, check out the Hotel Tonight app – new deals are shared at noon each day for dozens of cities.
2. Get social
Facebook and Twitter are for more than just connecting – you can also discover exclusive deals. 'Like' and Follow your favorite retail brands and restaurants on Facebook and Twitter for exclusive deals.
Use Twitter to search for #deal, #save, or #coupon and you'll see a flood of thrifty tweets.  Watch airlines' handles for access to real time price alerts; for example, @JetBlueCheeps  tweets new deals every Tuesday.
If you don't feel like searching yourself, you can tweet @ValpakCoupons or @Savings, include hashtag #HelpMeSave and mention what you're trying to save on. You'll receive a reply with a coupon or discount code to help jumpstart your savings.
3. Book Smart
Sign up for alerts on sites like Kayak.com, AirfareWatchdog.com and CheapAir.com – enter your route and you'll receive emails when ticket prices drop. Keep in mind that prices are highest 8-10 weeks and 2-3 weeks in advance.
Never make a reservation before searching sites like Savings.com for a coupon code – you can find discounts on anything from car rentals to hotels to airfare.  Right now I see coupon codes for Hotels.com & Travelocity.com on the Savings.com site.
4. Shop Smart
It's important to shop for summer essentials at the right time to score the best deals. From July 14 – 20, you'll find the best deals on swimwear, sandals and sports apparel. From July 21 – 27, you'll score great deals on sporting goods, bikes and boating accessories. Savings.com has a great info graphic below: