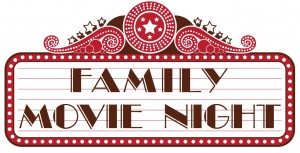 Dinner and a movie in the city…. with kids? Yes, you can enjoy an evening out with the whole family at The Coupe DC Kids Movie Nights on the first Monday of each month. It's a great way to get quality food and entertainment for your little ones, without busting your budget.
On movie nights, kids can choose from their $4 kids menu, including kid-approved entrees like: Grilled Cheese, Chicken Fingers, Burgers and Hot Dogs. Besides the kid-friendly movie starting at 6pm, there will be a craft themed activity for your .
The Coupe
Address: 3415 11th St NW, Washington, DC 20010
Hours: Open 24-7
Phone: 202-290-3342
This Monday, September 9th, 2013 is a showing of Harry Potter and the Sorcerer's Stone starting at 6:00 pm. For more information, click here.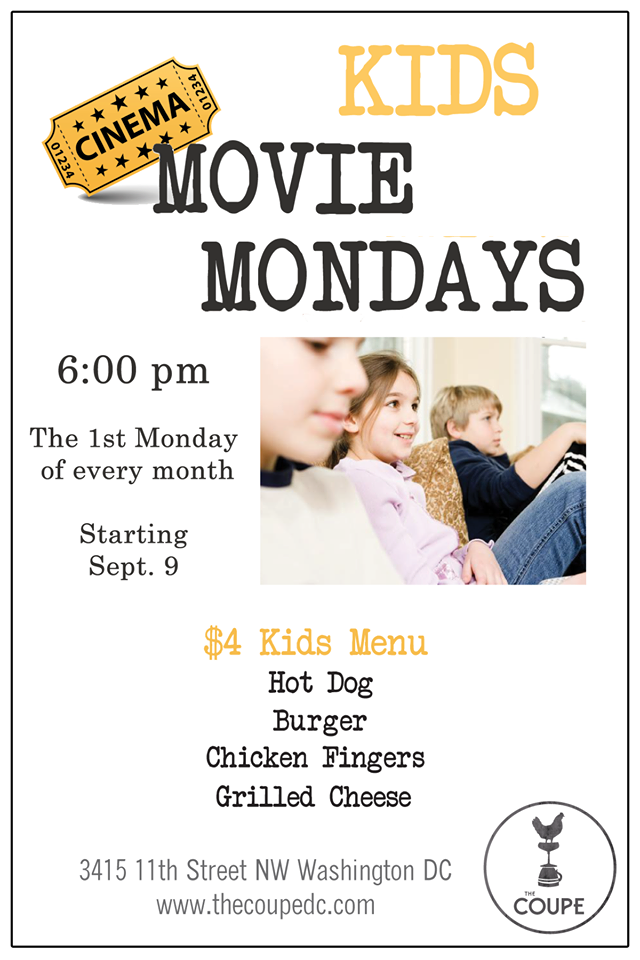 My family and I attended the last Movie Night over the summer and had a great time. My kids enjoyed watching Despicable Me and making a fun minion craft. Plus they got the chance to chow down on their favorite grilled cheese and chicken fingers while adults got to dine more elegantly. A win-win!
The kids and I hope to make it to another The Coupe Kids Movie Monday again (and my daughter was just asking last night "Mommy, can we go to the Despicable Me restaurant again?"). It's a great way to keep your kids entertained while dining out. We definitely recommend it to those of you looking for a fun, family-friendly dining experience in downtown DC.
Disclosure: I was invited to attend The Coupe Kids Movie Night over the summer. The opinions shared in this post are my own, and I love to share local events, and family-friendly dining options here in our nation's capital! To read my formal disclosure policy, please click here.