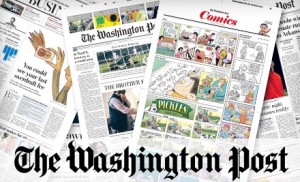 Wondering what coupons are in the Sunday Washington Post coupon inserts for October 20, 2013?
There is 1 coupon insert ($76-worth) today: 1 Smart Source
Some of my favorite coupons from the Smart Source:
$0.25/1 Betty Crocker Macaroni & Cheese box. Expires 12/14/13.
$0.50/2 Progresso Soup Cans. Expires 12/14/13.
$4/1 RevitaLens OcuTec Multi-Purpose Disinfecting Solution, 10 oz. Expires 11/25/13.
$0.50/1 Marzetti Veggie Dip, 8 oz or larger. Expires 12/31/13.
$1.50/1 Beneful Baked Delights brand Dog Snacks. Expires 1/20/14.
$1/1 Hershey's Assortment Snack Size Bag, 22 oz or larger. Expires 10/31/13.
$1/1 Dr. Oetker Ristorante Pizza (DND). Expires 12/1/13.
$1/1 Bayer Aspirin product, 20 ct or larger. Expires 12/31/13.
$0.75/1 No Yolks Noodles. Expires 11/30/13.
$1/1 Seattle's Best Coffee, 12 oz bag. Expires 12/20/13.
$1/2 Triscuit Crackers, 7.6 oz or larger (DNDT5). Expires 11/29/13.
$1/1 Sorrento Galbani Cheese (DND). Expires 1/31/14.
FREE Finish Quantum (1o ct), Powerball/Gelpacs (7, 12 or 20-ct) and/or Finish Rinse Aid (8.45 oz) with Mail-In Rebate Offer. Up to $9 total value for Detergent and Rinse Aid. Purchase must be made between 10/20/13 – 11/16/13.
Plus there's a 1 page Target store flyer with 12 store coupons (for Chattem Inc. health/wellness/haircare/dental care products including Rolaids, Allegra, Selsun Blue, Act, Unisom, Icy Hot, Gold Bond and Cortizone-10. All expire 12/31/13.
In the Parade Magazine:
On p. 3: $1/1 Visine product, 0.5 fl oz or larger. Expires 3/31/14.

On p. 13: $1/1 Kibbles 'n Bits brand dry dog food, 16 or 35 lb. Expires 4/20/14.
If you're missing the insert(s) listed above, check out my post for information on what to do if your Sunday Washington Post delivery is incomplete or damaged. You can always call (try to do this as soon as possible, before 11:00 am on Sunday) the customer service department for your newspaper to explain what you are missing and request re-delivery of the missing portion.