Share the post "Couponing For A Cause: Fauquier F.I.S.H. Food Bank Contest"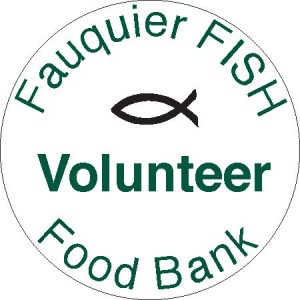 Calling all couponers! It's time to put your couponing skills to the test and help a great local charity.
Event: Fauquier F.I.S.H. Coupononing For A Cause
Date: Kicks off Tuesday, January 28, 2014
Time: 6:00 pm
Location: Chick-fil-A of Warrenton, 256 W Lee Hwy, Warrenton, VA 20186
How you can participate: Send an e-mail to foodbank@fauquierfish.org to request participation in this event. Ten extreme couponers will be selected and asked to attend the kickoff event on Tues. Jan. 28th. The 10 participants will each be given a $50 budget and one week to gather as many non-perishable items from the foodbank shopping list (to be provided by Fauquier F.I.S.H.). Prizes will be awarded for the biggest savings, as well as for the most items brought in. The shoppers will return to the Fauquier F.I.S.H. Food Bank on Tuesday, February 4th at 4:00pm to tally the items.
A donation box will be located at Chick-fil-A Warrenton through out the week for additional non perishable items as well as coupons to go to Fauquier F.I.S.H. So even if you don't participate in the Extreme Coupon Challenge, you can still donate! For more information on this event, click here. or visit their Facebook Event Page here.
Fauquier F.I.S.H. is an all-volunteer 501(C)(3) Non-Profit. A group of neighbors helping neighbors with year round programs helping Fauquier residents with food, utility bills, school supplies and more. F.I.S.H. is an acronym for For Immedite Sympathetic Help, working on 3 levels: Ready to respond quickly to the hungry, Help our neighbors with a constant need with ongoing food assistance, Help families facing a crisis and those seeking ways out of poverty.
Shopper volunteers are a vital part of Fauquier F.I.S.H. regular operations. The food bank menu provides balanced, complete meals and shopping is a weekly task. Coupon shopping allows them to get the maximum out of donated dollars and currently they have one avid couponer on staff who brings tremendous value to their efforts and helps stretch their budget in a big way!
There are many F.I.S.H. organizations in Virginia, as well as across the country and around the world. Fauquier F.I.S.H. began with a small food pantry in 1983. Donations and volunteers come from many sources — the general public, churches, businesses, foundations, youth organizations, schools and more. To find our more about Fauquier F.I.S.H. and find out ways that you can help, be sure to visit their website.