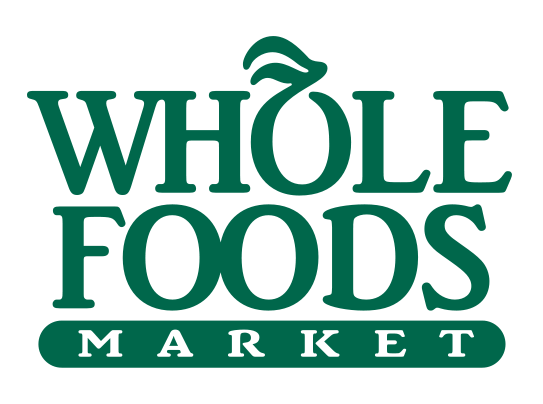 I shared last week that Whole Foods Market MidAtlantic stores now have a PupUp sale each week! Besides their regular weekly deals, you can now find a special pop-up sale item, typically announced mid-week, starting at a set time. The surprise sale item will only be on sale for a limited amount of time that day, while supplies last.
Today's PopUp Sale, is great for those of you who cook with chicken!
PopUp Sale: Wednesday, June 18, 2014 from 11am – until supplies last
Item: Fresh Chicken Tenders
Price: $4.99 per lb ($3 per lb savings)
Fine Print: While supplies last. Not combinable with any other offer. Valid at WFM stores in Maryland, Virginia, Washington DC, Pennsylvania, Kentucky, Ohio, and Cherry Hill, Marlton and Princeton, NJ.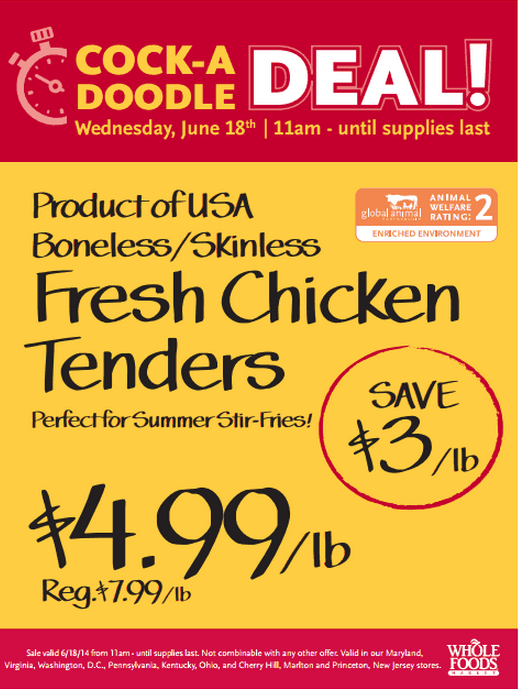 Added benefits of snagging this deal:
Perfect for sumer stir-fries: Stock up on chicken tenders for summer stir-fries or grill outs. I also love baking lightly breaded chicken tenders for my kids, instead of pre-packaged chicken nuggets.
GAP Rated: Whole Foods Market has a 5-Step™ Animal Welfare Rating Standards.
Looking for some recipe ideas and meal inspiration for your Chicken Tenders? Check out the Crispy Coconut Chicken Tenders and Pine Nut-Crusted Chicken with Avgolemono Dipping Sauce.
Disclosure: I was compensated for writing this post. Please know, the opinions shared in this post are my own, and I love sharing great deals and new sales with my readers! To read my formal disclosure policy, please click here.