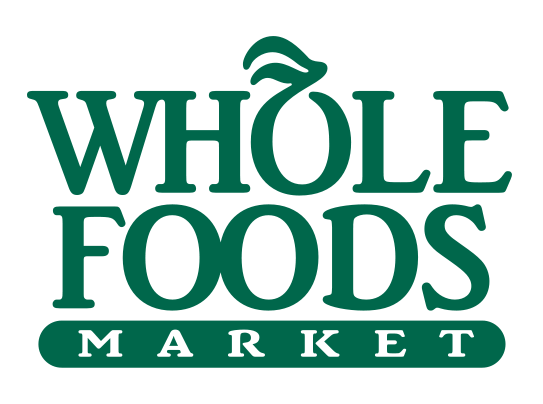 It's the last big holiday of the summer, and then it's back to the grind! Instead of resisting 'the grind,' why not celebrate? Starting tomorrow, DC area Whole Foods Market stores will be holding a special "Back To The Grind" 25% off sale for Labor Day weekend.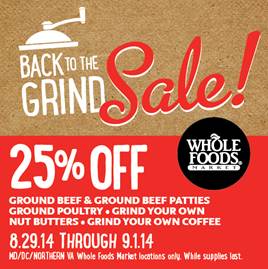 DATES: Friday, August 29, 2014 – Monday, September 1st, 2014
DISCOUNT: 25% off the following products:
Ground Beef,
Ground Beef Patties,
Ground Poultry,
Grind your own Nut Butters &
Grind your own Coffee.
So enjoy your 'grind' before getting back to the daily grind 😉
Disclosure: I was compensated for writing this post and referral links may be included. Please know, the opinions shared in this post are my own, and I love sharing great deals and new sales with my readers! To read my formal disclosure policy, please click here.