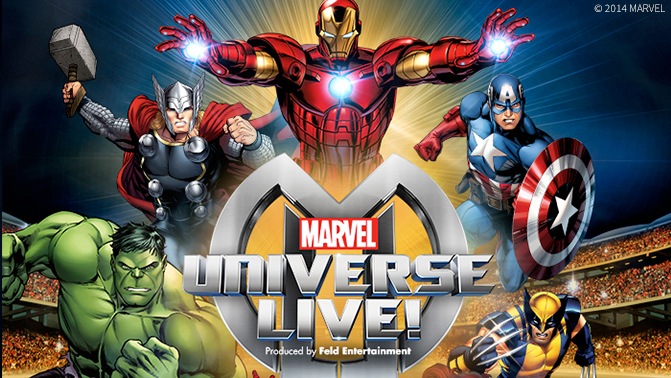 Did you hear the big news? Northern Virginia has some famous super heroes and villains visiting this week! Marvel Universe Live has taken the Patriot Center by storm with a thrilling, action-packed performance. If you have a little super hero or heroine, or perhaps even an older fan, then you'll definitely want to grab tickets to see all your favorite Marvel comics heroes in Fairfax, Virginia this week.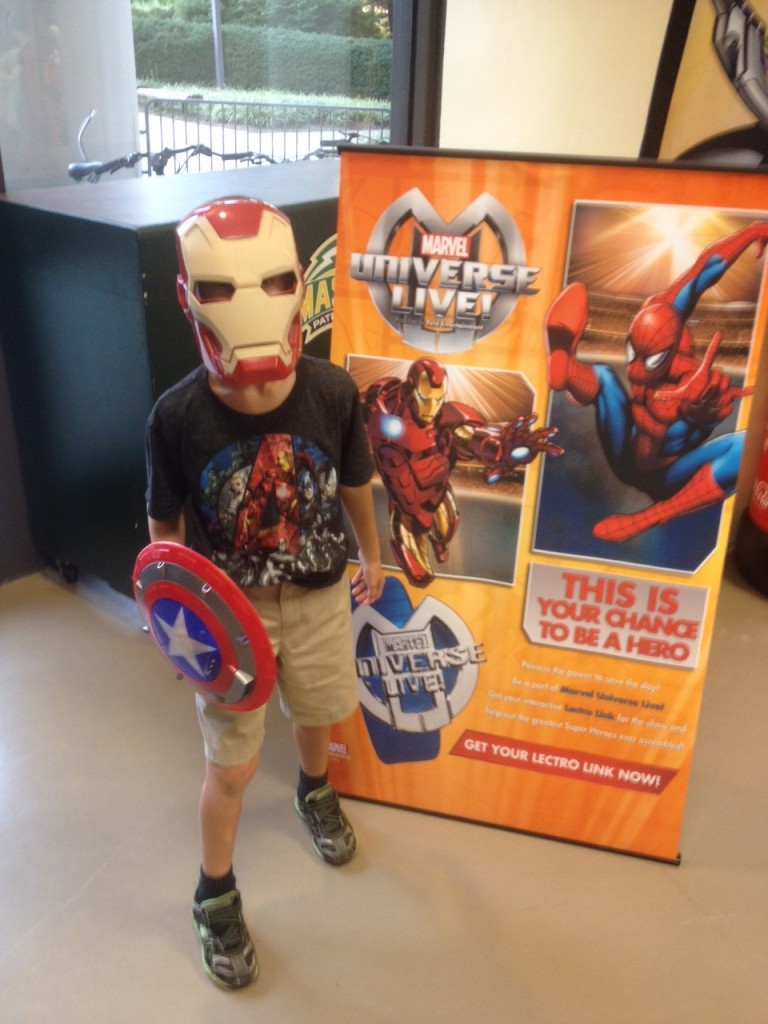 Event: Marvel Universe LIVE! 
Venue: Patriot Center, 4400 University Dr, Fairfax, VA 22030.
Show Dates:
Friday, September 12 at 7:00 PM.
Saturday, September 13 at 11:00 AM, 3:00 PM and 7:00 PM.
Sunday, September 14 at 1:00 PM and 5:00 PM.
Friday, September 19 at 7:00 PM.
Saturday, September 20 at 11:00 AM, 3:00 PM and 7:00 PM.
Sunday, September 21 at 11:00 AM and 3:00 PM
The story is framed around the battle over the Cosmic Cube, the source of ultimate power and one of the most feared and coveted treasures in the Marvel Universe, that has been shattered into pieces by the Mighty Thor in order to prevent it from falling into the wrong hands. With the pieces scattered across the globe, Thor's villainous brother Loki devises a scheme to clone its powers, inciting a threat that could not only decimate Earth but also obliterate the Universe. During the show you'll get to see more than 25 Marvel characters in action as they perform daring feats. Marvel's biggest Super Heroes join together, including The Avengers – Iron Man, Captain America, Hulk and Thor, along with Spider-Man and Wolverine. Famous villains in the show include the Green Goblin, Doctor Octopus, Red Skull, Madame Hydra, Aldrich Killian, Electro and more, as they seek to thwart the plans of our super heroes. The fight versus good and evil continues with some awesome stunts, tech, lights and explosions center stage!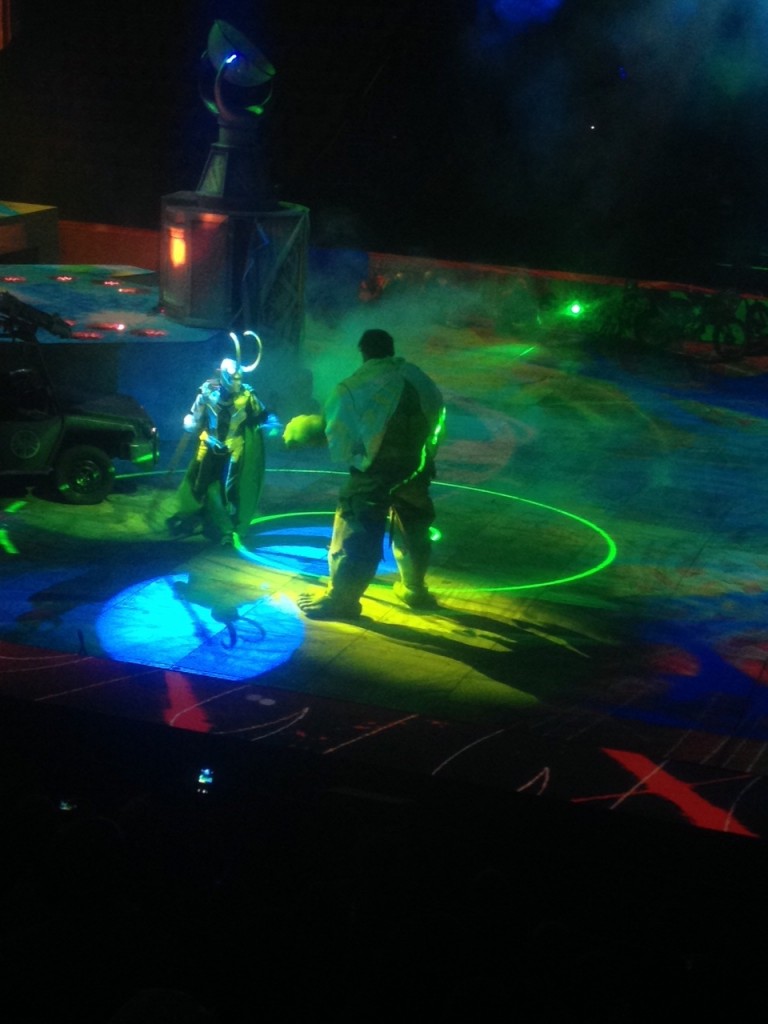 My own little super hero had a blast at the opening night performance. First, I need to share that my son (age 8) sustained a mild concussion from a head injury a week before the show. I admit, I wasn't sure if he'd be ready to attend Marvel Universe Live, and we were playing it by ear and trying to limit overstimulation for that first week. We ultimately made the decision that he was well enough to go, and I'm so glad he didn't have to miss out on this performance. Although there are many parts of the show that are loud and action-packed, my son had fun and didn't complain of any part of the performance being too much for him to handle (note – I'm not suggesting you should take your child to a performance like this if they are sensitive to performances packed with action sequences and loud noise. Definitely do what's best for your child and use your best judgment!).
Ticket prices start at $35.00, but I've been told that "Ticket pricing is subject to change based on market demand."
Be sure to stay up-to-date on the latest from Marvel Universe LIVE! through social media on Facebook (www.facebook.com/MarvelOnTour), Twitter (@MarvelOnTour), Instagram (@MarvelOnTour), and YouTube (www.youtube.com/MarvelOnTable).
If you want to go see the show hurry and grab your tickets! You can purchase tickets via TicketMaster or look for discount tickets on GoldStar. Enjoy the show!
Legal Disclosure: I am a Feld Family Ambassador, and in exchange for my time and efforts in attending show and reporting my opinion within this blog, as well as keeping you advised of the latest discount offers, Feld Entertainment has provided me with complimentary tickets to Feld shows and opportunities to attend private Feld pre-Show events. Please know, that the opinions shared here are my own. To read my formal disclosure policy, please click here.