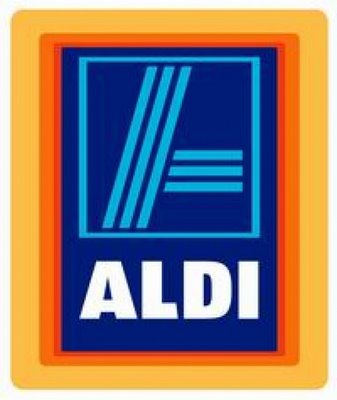 Great news for those who love to save money on groceries: ALDI, the popular low-price grocery store, is opening its first location in the City of Fairfax, VA! This marks their 3rd store in Fairfax County.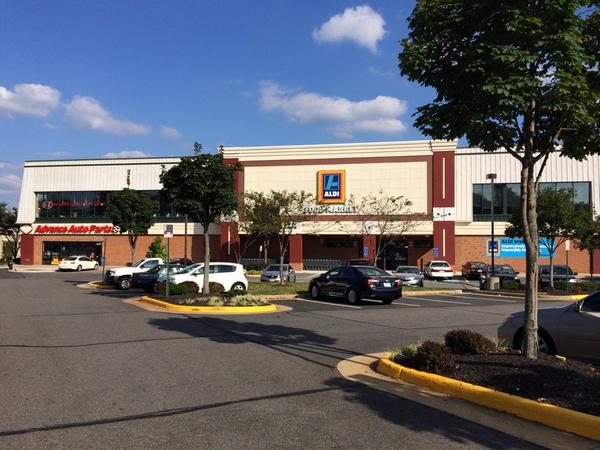 Address: 11001 Lee Highway Fairfax, VA 22030. Located in same building as Washington Sports Club and Advanced Auto Parts.
Parking Center Entry: It's right before a busy intersection. The parking center is accessible Northbound on Lee Hwy (US-29 N) right before intersection with Rt 50/Main Street. Or accessible from Chestnut Street (off of Main Street).
Hours: M-F 9 am – 9 pm; Sat. 9 am – 8 pm on Saturday; Sun. 9 am – 7 pm.
Grand Opening on Sept. 5th!
On Friday, Sept. 5, 2014 the Fairfax ALDI will hold its grand opening event which includes:
Ribbon-cutting ceremony at 9am.
Official Grand Opening followed by Golden Ticket Distribution, On-Site Produce for a Year Sweepstakes and Product Sampling
The 1st 100 shoppers after the ribbon cutting will receive a golden ticket, each containing a prize, including ALDI gift certificates, a food product, or an opportunity to participate in a 90-second Grocery Grab.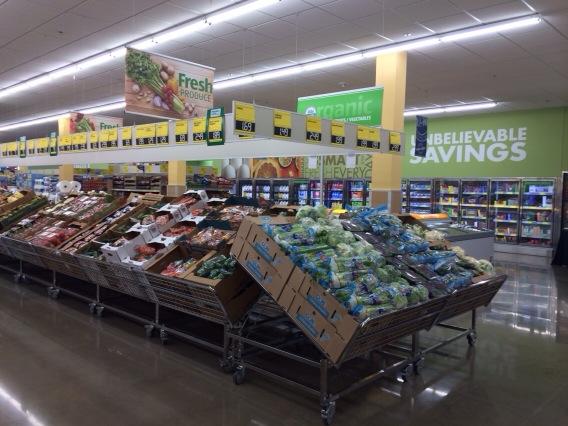 I got the opportunity to check out the new store today and talk with Jeff Baehr, Frederick division vice president for ALDI. He shared some unique features of the new store:
Larger store: Although ALDI stores are known for being smaller than most grocery stores, this one is actually quite big for ALDI. The layout of the Fairfax, VA is nice and spacious, with approximately 12,000 square feet in shopping space. Most other ALDI stores are closer to 10,000 square feet.
A model of efficiency: ALDI eliminates overhead costs by offering smart practices, such as a cart rental system, through which shoppers insert a quarter to release a cart and receive the quarter back upon the cart's return. Other cost-saving practices include open carton displays and encouragement of customers to bring their own shopping bags.
And, I got to be their first official customer! Had to purchase their seasonal gallon of Nature's Nectar 100% Apple Cider, which my family loves, and the kids insisted I bring home some ice cream (after all it's been hot for September!) 😉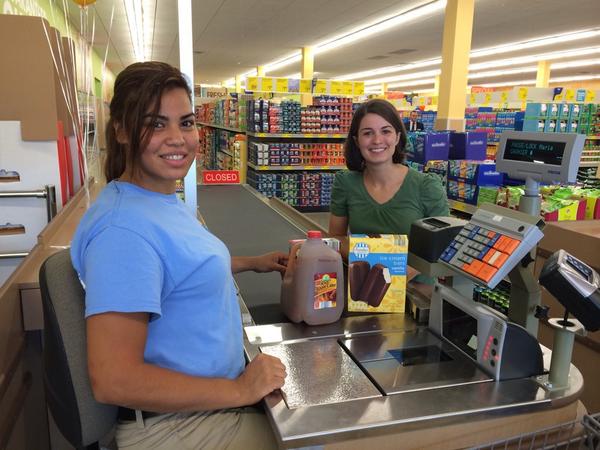 In case you're not familiar with ALDI stores, here are some things you need to know:
Bring a Quarter: You'll need a quarter in order to use a shopping cart. Don't worry, you get the 25-cents back when you return your cart (this is how they do it in Europe, and it's quite effective in getting folks to return their cart to the correct place). If you don't have a quarter, you can ask the cashier if they can make change for any bills or smaller coins you have.
Private Label Brands: More than 90% of the products sold in-store are ALDI-exclusive brands. These items are produced to meet their stringent quality standards, and are sold only in ALDI stores. Their purchasing power and relationships with suppliers allow them to negotiate low prices-which means big savings for you. There are also a limited selection of national brands in-store.
No Manufacturer Coupons: ALDI does not accept manufacturer coupons. They do allow ALDI store coupons, but these are not released often. However if you live near a new store, you may receive a mailer with a $5 off a $30+ purchase coupon in the mail or your flyer, close to a store opening.
Payment: They accept cash, debit and EBT/Quest cards. By offering the lowest-cost forms of payment for them, they pass along the savings in lower store prices.
Faster Checkout: ALDI packages have multiple UPC bar codes, to read dependably from every direction. The checker can drag an item across the scanner without taking the time to turn it over.
BYOB: Bring your own BAGS. Unlike other stores, you'll need to purchase plastic or paper bags if you need them. Be sure to reuse your current stash of paper/plastic/reusable grocery bags and bring with you to ALDI.
More Organic & Gluten-Free Products: For those of you that haven't shopped at ALDI recently, you'll be pleased to hear that their product selection has expanded. You'll find a wider variety of products, flavors and varieties in-store, including an increase of reasonably priced organic and gluten-free products.
Are you an ALDI fan too? Be sure to visit the new Fairfax, VA store or stop by one of their other stores in: Washington DC, Alexandria VA, Chantilly VA, Manassas VA, Woodbridge VA, Fredericksburg VA, Stafford VA, Culpeper VA, Oxon Hill MD, Germantown MD, Takoma Park MD, Hyattsville MD, District Heights MD, Cheverly MD, Brandywine MD & Camp Springs MD.