Below is a special movie review from my 8 year old son. Spoiler alert: This review gives away some of the main points in the plot and storyline.
Disney invited Beltway Bargain Mom and her son to come to a special pre-screening of their newest film "Tomorrowland" starring George Clooney and Hugh Laurie. My son and I enjoyed a special "mother-son night out" at the movie theater, and I asked him to help write a review of the film. Consider this a sneak peek at the newest Disney film from the eyes of an energetic, 8 year old boy.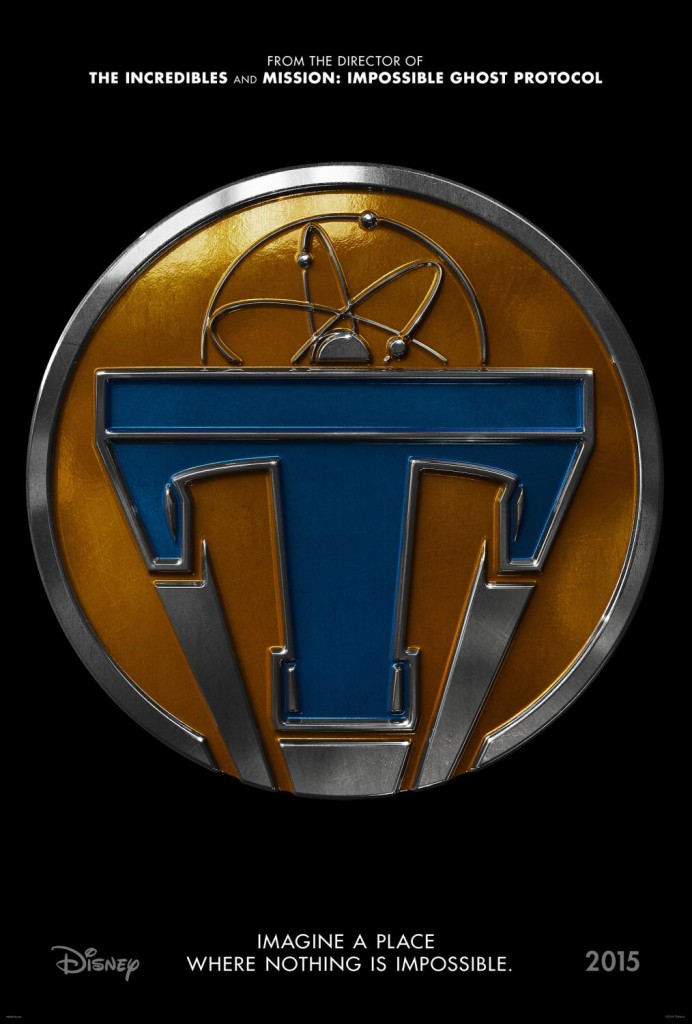 From the preview: "Tomorrowland, a secret place where nothing is impossible. Where the best and the brightest in the world come together to change it. Every second that ticks by, the future is running out. And one girl is chosen to help fix the future."
Here's my son's review:
Tomorrowland is about trying to find dreamers.
I had seen commercials and special behind-the-scenes footage on the Disney Channel in the months leading up to the movie release. I was really interested to see the movie.
At the beginning of the film, a boy, Frank Walker, is trying to build a jet pack. He takes his invention to the 1964 world fair in New York to see if he can win a prize, but when his invention does not receive a prize, he is given a pin by a young girl, Athena. Frank follows them onto "It's a Small World" ride and then finds himself on an adventure to Tomorrowland.
Many years later another child, Casey, finds a special pin, and when she touches it she is transported to Tomorrowland. It turns out the pin is an invitation to Tomorrowland, but only lasts for a brief period of time. The pins are given to people who haven't given up on dreaming and making the world a better place. Once the pin's "timer" runs out, Casey wants to find a way to return to Tomorrowland. Athena, the same young girl that met Frank, turns out to be a robot and she helps Casey find Frank who is now much older.
Casey has to help Frank believe and dream again. Together they try to save Tomorrowland and the entire planet Earth from destruction. When Casey figures out that the end of the world is only due to people accepting that the world is getting worse and believing the end is near, then she helps shatter the machine controlling the broadcast of negative messaging to Earth.
Once Tomorrowland is saved, Casey brings her family there and also begins recruiting and giving pins out to other innovators, artists and dreamers, to come to Tomorrowland.
Special Effects: A++
Favorite Moment in the Movie: When they launched a rocket out of the Eiffel Tower.
Funniest Part of the Movie: When Frank gives Casey a tool that can tell if someone is a human or robot. Then she strikes a guard on the neck with the tool and he passes out, and she finds he's not an evil robot and excitedly yells out "Human!"
Who should see this movie: Both boys and girls. There are some scary parts with robots attacking and blowing up buildings, so little kids might get scared.
Mom's note: This was an action-packed adventure, with excellent acting and special effects, though the plot seemed to jump all over the place. The scenes which involved robot attacks and Athena getting hit by a vehicle were pretty intense, and I wouldn't recommend this for very young viewers. Also the use of the phrases (pardon my language) "What the hell" and "pissed off" made me cringe a few times, but I realize this is probably considered "mild" language to most people. Overall, my son and I really enjoyed this sci-fi, action packed movie, and think your family will probably like it too!
Disney's Tomorrowland is a mystery adventure film rated PG. It opens in theaters on May 22, 2015. The movie length is 130 minutes.
*I was invited to attend a special, pre-screening event of Disney's Tomorrowland for members of the press and their guests. Please note, I am not a movie critic and was not compensated to write this post. All opinions are my own.