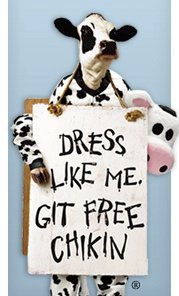 Tomorrow, Tuesday, July 14, 2015 is once again Cow Appreciation Day at Chick-fil-A restaurants! Come in to the restaurant dressed up in cow attire from head-to-toe to get a free meal, including entree, waffle fries and a drink.
Or you can wear just one bovine-themed item and receive a free entree.
This is one of my favorite freebies each year, and my kids and I enjoy dressing up in our "udderly" silly cow attire!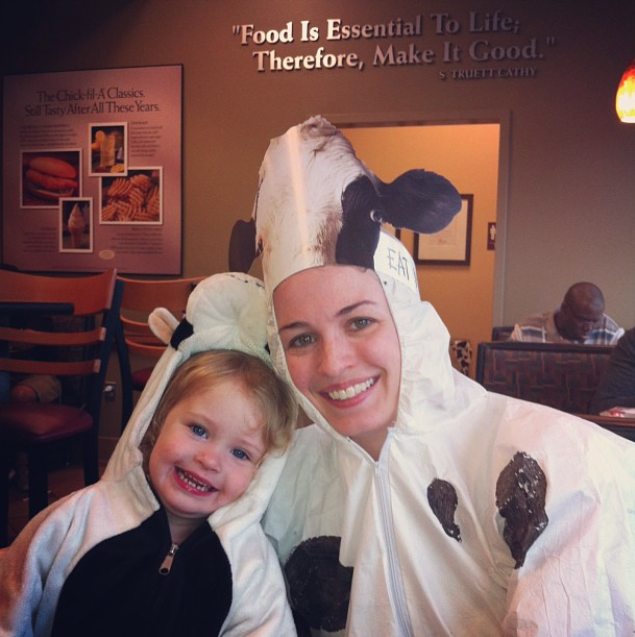 This is good for breakfast, lunch and dinner at over 1,700 participating restaurants.
To find a Chick-fil-A restaurant near you click here, and to learn more about Chick-fil-A's annual Cow Appreciation Day, click here.