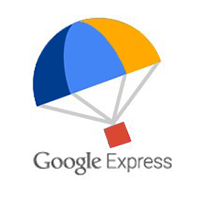 Last week I had the chance to attend a special dinner in DC hosted by Naomi Davis of Love Taza and Google Express. It was great to see familiar faces of local influencers and bloggers, plus meet some new moms doing amazing things in the workplace and at home. It was a diverse group of ladies, but one common thread that tied us together was a love for our families plus a love for technology. As moms on the go with many demands on our plate we bonded over the need to find tools that help simplify life and save time. I've always thought saving money is important but over the years I've started to value my time as a precious commodity as well (particularly after having kids!).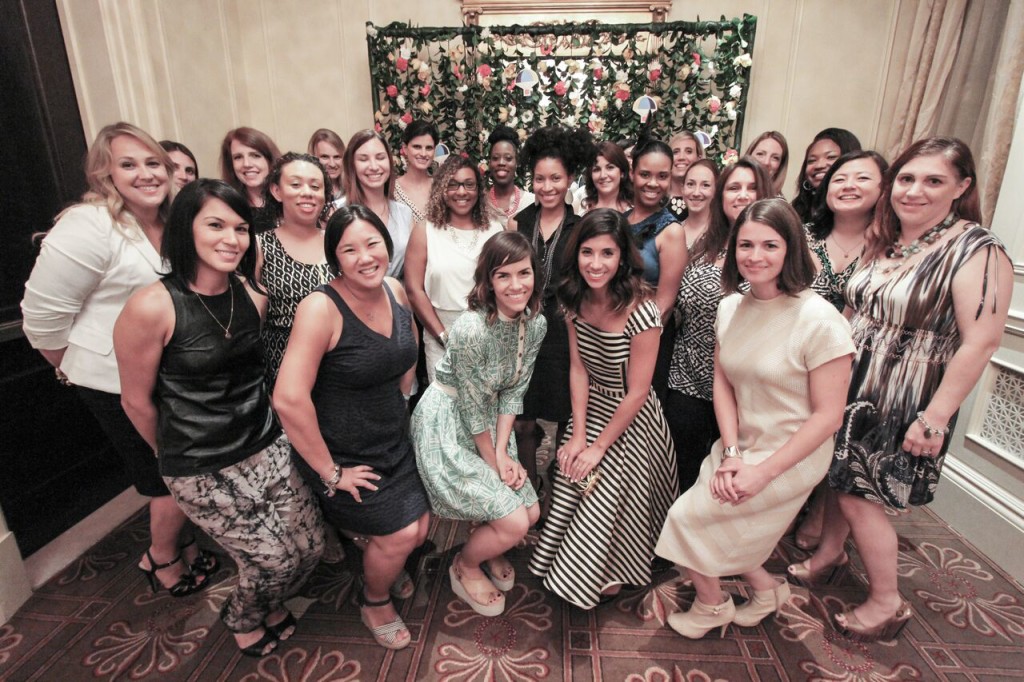 Naomi shared her thoughts on keeping up with her blog, freelance work and family, plus all that being a mom-on-the-go entails. She is truly an inspirational woman who has a unique way of story-telling, sharing her adventures and beautiful pictures with other moms on her blog and social media.
The #onelesserrand hashtag used by Google Express for our event, resonated with the group as we could all think of great ways to use our time if we could just cut out a few errands. Google Express is offering a new service that can help you spend more time doing the things you love with the people you love.
In case you hadn't heard, Google Express launched in Washington, DC back in October 2014. Washingtonians (those who live in Washington DC proper) can use Google Express to order from a variety of retailers such as Walgreens, Costco, Giant, Babies R Us and others and get same day or next day delivery. For those who live in the greater metropolitan area, such as in Northern Virginia and Maryland, Google Express is not available for delivery to their home yet. However if you work in DC or have a friend or family member that lives or works there, you may be able to coordinate delivery through them and by specifying the delivery window.
This is a great service for those times when you just need a couple of quick items and don't want to head out to the store —  we all know how a quick, one-item shopping trip can easily snowball into adding extra items in your shopping cart, resulting in spending more time and money than you originally envisioned.
So what is involved with joining Google Express? Google Membership includes:
Delivery is free for eligible orders totaling $15 or more per store.* A fee of $3 per order applies to each store total under $15.
First dibs on delivery windows. Availability in every delivery window is reserved exclusively for members.
Shared membership with a household member.
3-month free trial for new customers (offer expires September 30, 2015).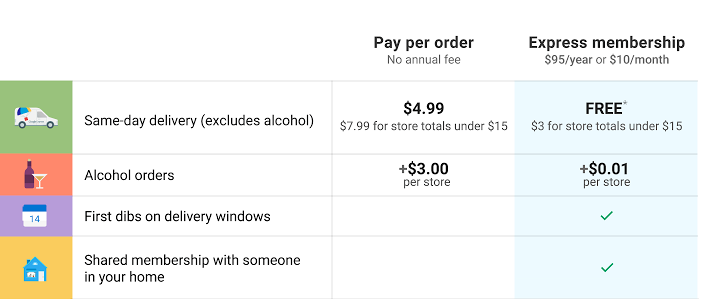 I feel like this service will be well received by shoppers who are short on time or those who don't like battling crowds. For example, have you ever noticed how packed the Costco parking lot is all. the. time? The single accident I've been in over the past decade was someone backing up into my car in the Costco parking lot. I'm guessing many shoppers, like myself, would prefer to avoid the chaos of the store –and parking lots– and simply use a service like Google Express to order from the convenience of their own home.
Right now Google Express is offering $25 off your first purchase when you use the code EXPRESSDC at checkout. This applies only to your first purchase whether or not it is the coupon amount or more and does not apply to delivery fees or in app purchases.
Please note that this code is only available to the first 2,500 shoppers to redeem this code by 7/31/15.
What could you accomplish with one less errand? Google Express wants to help you find out!
Disclosure: I was invited by Google Express to attend a special dinner and received a credit to try out Google Express. The opinions stated here are my own, and I love to share great deals and ways to save time & money with my readers! To read my formal disclosure policy, please click here.