The following is a sponsored post in partnership with Potomac Mills
The back-to-school bug has bit! Even though my family is still enjoying the last few weeks of hot and sunny summer, I'm starting to get in gear for the upcoming school year. This past weekend I attended "Back To School Saturday" sponsored by Teen Vogue at Potomac Mills. This event was a fun and fashionable affair for the whole family — not just teens (although I'll be a mom to a teen in just 4 years, gulp!). It provided a festive meeting place for shoppers to preview the top fashion trends for students this fall.
The spunky and energetic Jen Richer of 94.7 Fresh FM emceed the event which took place near the Neighborhood 2 Entrance of Potomac Mills, next to the children's play area. Jen was a delight to meet and chat with in person, and she did a great job announcing and giving the lowdown on all the clothing, accessories and styles on display during the fashion vignettes.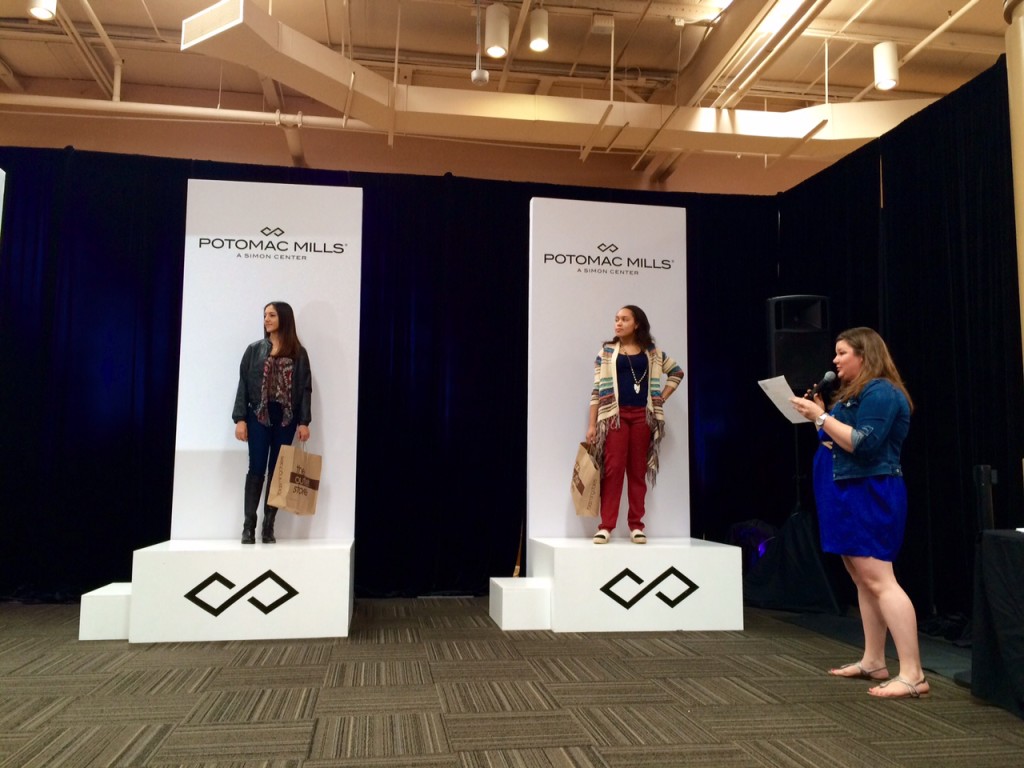 Outfits and ensembles from top retailers were featured, such as Banana Republic, Bloomingdale's, Francesca, True Religion, Levi's, Wilson's Leather and New Balance. I loved seeing the return of boots, scarves and warm sweaters — something I have not thought much about during this hot, sweltering DC summer!
The student models had fun taking the stage, striking a pose and showcasing the top fall fashion trends. The New Balance models were particularly energetic and joyful, and it put a smile on my face to see these older kids have fun on the stage, while exuding a sporty and stylish vibe.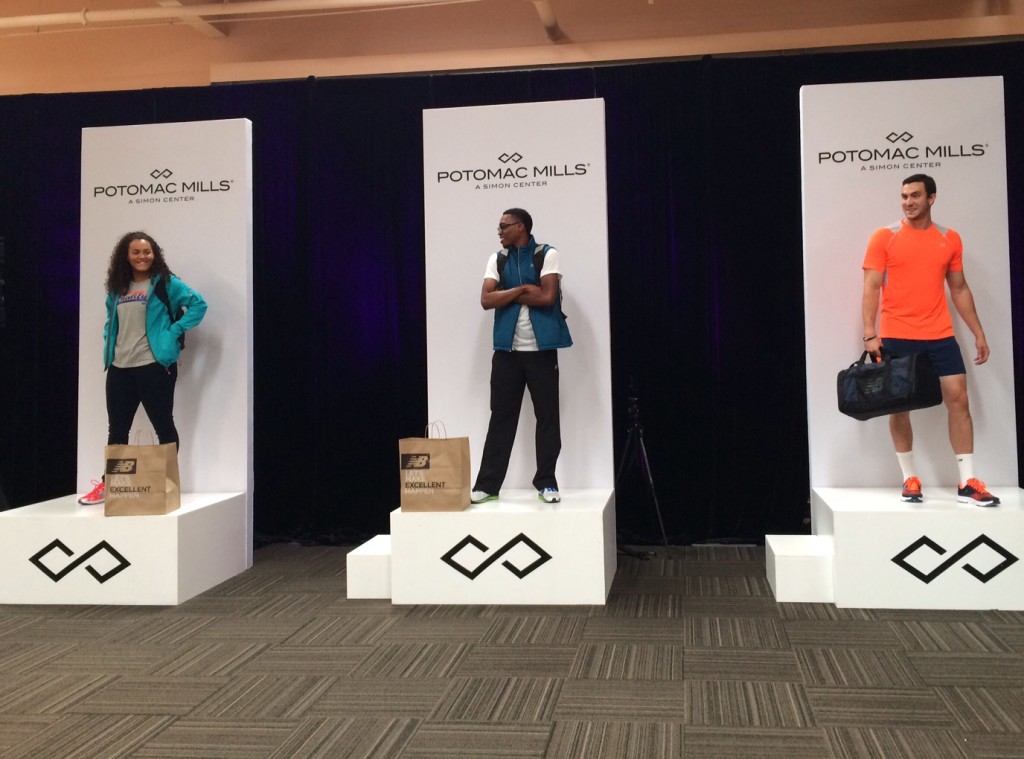 My favorite outfits to grace the stage came from Bloomingdale's and Banana Republic. The autumn colors, chic and glamorous dress and ensembles, scarves and footwear made me want to skip summer and leap right into fall. All of the outfits displayed from these two retailers during the fashion show, would easily win you the "best dressed in class" award, in my book.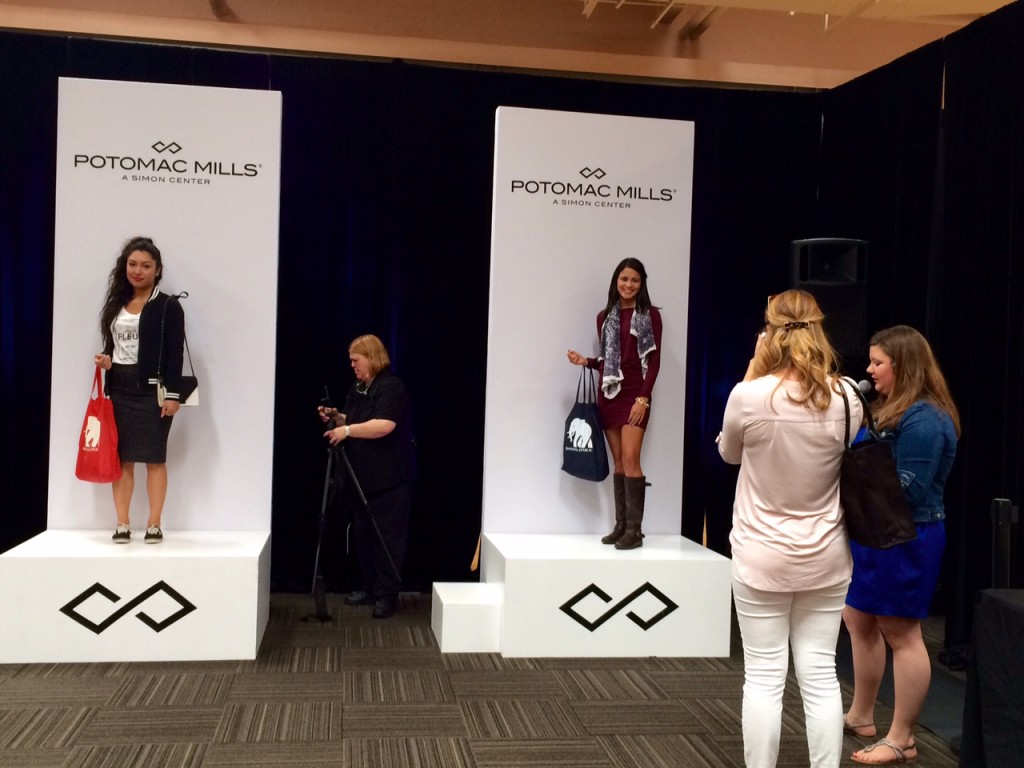 Music entertainment was provided by DJ Neekola who kept the music rocking and helped create an upbeat ambiance.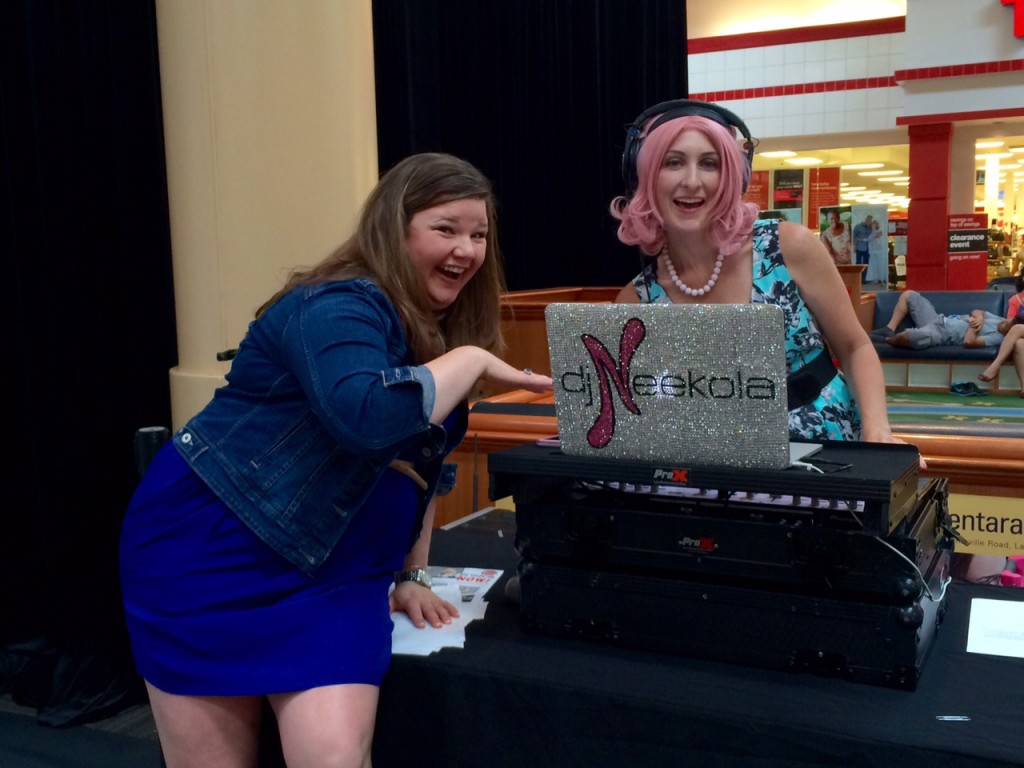 Sweet treats from Naughty Girls Donuts were served, which included an enticing and eclectic assortment of flavors and toppings. My favorite flavor was the caramel popcorn donut! And I was impressed to find out that a teenager started up this delicious donut business and has been making headlines across the nation. There were also cupcakes and other goodies served as well as mocktails and refreshing fruit-infused water.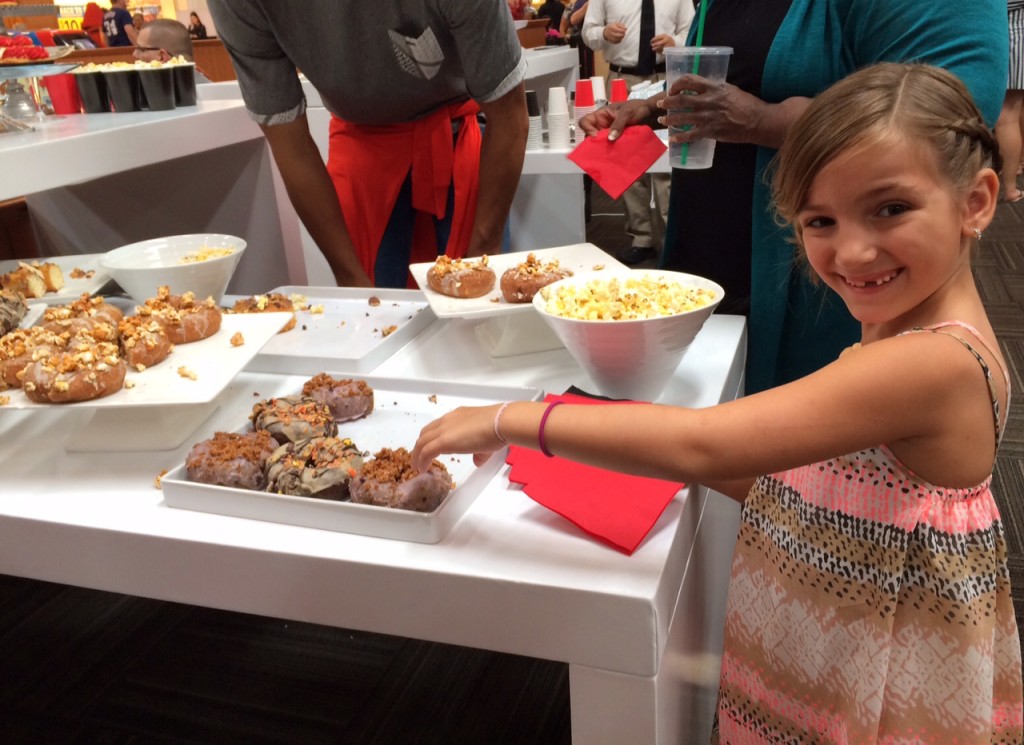 Attendees were able to visit the beauty bar and have their hair styled by Bubbles Salon stylists. I saw some cute up-dos, braids and styling happening!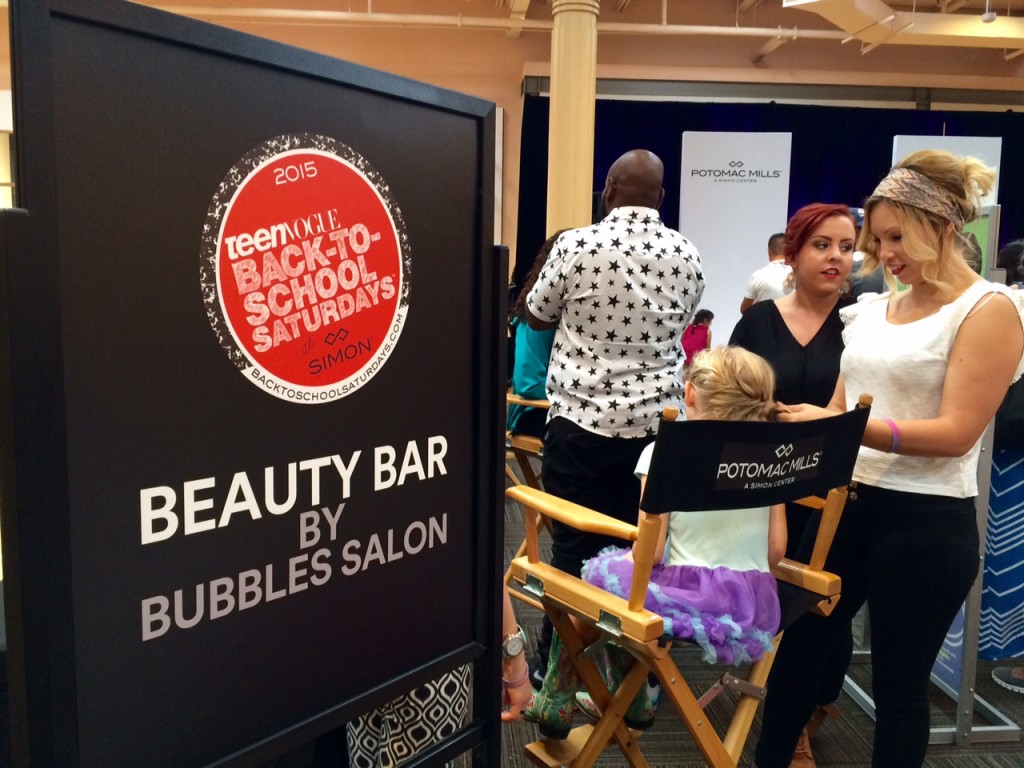 Another fun part of this event was the chance to see some fantastic fellow bloggers: Ashley from Frugal Coupon Living (who recently relocated to the DC-area!), Heather from Sugar 'N Spice Life, and Robyn from Mom The Magnificent. These ladies were so fun to hang out with! We enjoyed mingling, munching and of course a little bit of pampering.
If you need to update your child's wardrobe for the new school year — or maybe your own! — head out to Potomac Mills, one of the top retail destinations for bargain shoppers in the greater DC region. They are the largest outlet mall in the DC metro area with 220+ stores. They are conveniently located right off of I-95 in Woodbridge, VA, only 30 miles outside of Washington, DC.
Potomac Mills Address: 2700 Potomac Mills Circle, Woodbridge, VA 22192
Potomac Mills Regular Hours
Mon. – Sat. 10 am – 9 pm.
Sun. 11 am – 6 pm.
Connect with Potomac Mills
Facebook: Facebook.com/PotomacMills
Twitter: @ShoPotomacMills
Instagram: @ShoPotomacMills
Disclosure: I was invited by Potomac Mills to attend the #BTSS event as a blogger/media guest. I was compensated to cover the event and share my experience on my blog. 
The opinions stated here are my own, and I love to share fun events and great bargain shopping destinations with my readers! To read my formal disclosure policy, please click here.