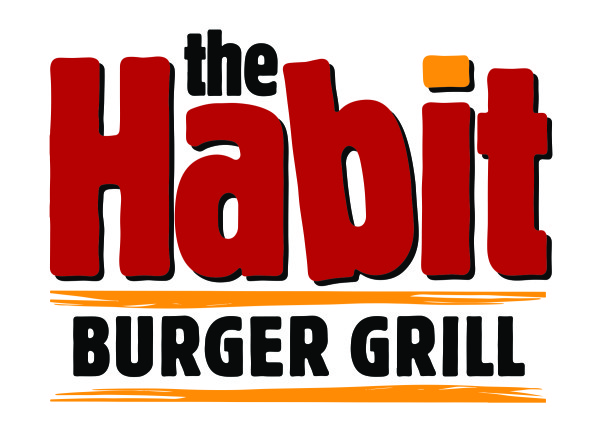 This may come as a surprise to you, but the restaurant which has received accolades for serving the best burger in Consumer Reports "America's Best & Worst Food" isn't one that's had a presence in our region…until just last week.
Habit Burger has finally planted roots near DC! December 4th marked the grand opening of Habit Burger Grill's flagship DMV location. Located in the Belmont Chase Shopping Center in Ashburn, VA, this is the first of several restaurants they are planning to open in the DC metropolitan area.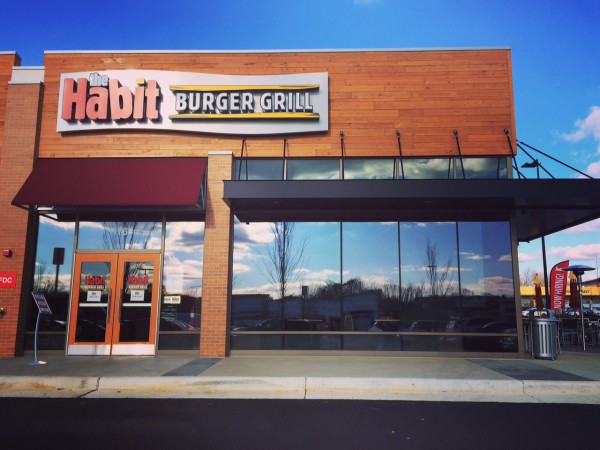 About Habit Burger
Habit Burger is a staple burger joint for the West Coast, having opened its first restaurant in Santa Barbara, CA back in 1969. Today they have grown to more than 130 locations in 15 markets across 9 states, the majority being in California. This uber-popular fast-casual dining concept is known for serving up its famous Charburgers and other treats. They make fresh, made-to-order chargrilled burgers and sandwiches featuring USDA choice tri-tip steak, grilled chicken and sushi-grade tuna cooked over an open flame.
Emphasis on Fresh
Habit Burger is big on fresh food! Habit Burger prides itself in never serving burgers made from frozen ground beef; each Charbuger is made to order with fresh ground beef. Their Tuna Steak sandwiches are made with line caught, sushi-grade tuna, flown in from Fiji several times per week. Fresh chicken breasts are hand-filleted and marinated in-house. Tri-tip steak is trimmed and marinated in-house. Salads are fresh and made to order, and their house-made ranch dressing is prepared fresh daily. The fixings for the burgers, lettuce, tomatoes and onions, are cut fresh daily.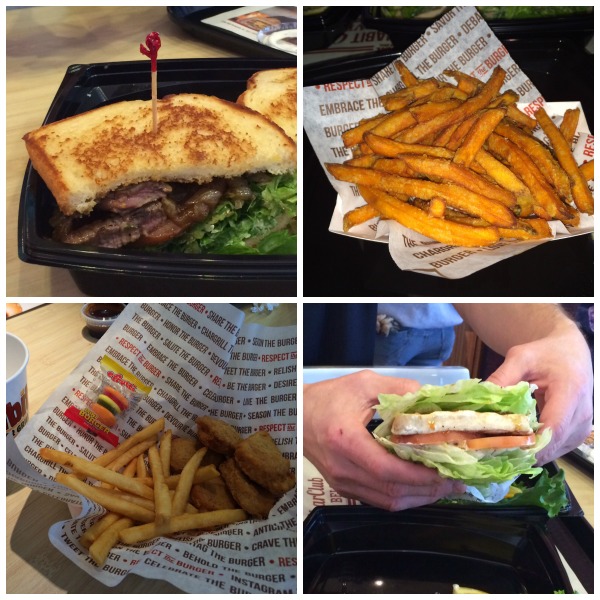 Popular Menu Items
Charburger & Double Charburger
Specialty Charbugers: Mushroom Char, BBQ Bacon Charburger, Teriyaki Charburger or Santa Barbara Style
Tri-Tip Sandwich
Chicken or Chicken Club Sandwich
Veggie Burger
Albacore Tuna Filet Sandwich
Pastrami Sandwich
Salads: Garden Salad, Santa Barbara Cobb, Grilled Chicken Caesar, BBQ Chicken Salad
Sides: French Fries, Onion Rings, Sweet Potato Fries & Tempura Green Beans
Handmade Shakes & Malts
Popular Customization Options:
All Sandwiches are char-grilled and served on a toasted french roll, grilled sourdough or wheat bun.
Order any burger or sandwich "Santa Barbara style" and you'll get your entree with additional Cheese & Avocado served on Grilled Sourdough.
Order lettuce wrapped if you're not a fan of bread/buns or are looking to cut calories and carbs.
The Habit Burger Grill in Ashburn
Address: 19855 Belmont Chase Drive, Ashburn, VA 20147
Phone: 703-724-4471
Hours of Operation: Monday – Saturday 10:30 a.m. – 10 p.m. & Sunday 10:30 a.m. – 9 pm
Make it a Habit to…Connect With Habit Burger on Social Media
Facebook: FB.com/HabitBurger
Twitter: @HabitBurger
Instagram: @HabitBurgerGrill
Disclosure: I was invited to attend a media/blogger event and sample the food at the new Habit Burger Grill. Please know that the views shared in this blog post are my own. No compensation was paid for this post. I simply love to share good value dining options with my readers. To read my formal disclosure policy, please click here.