Share the post "First Day of Spring Free Italian Ice at Rita's"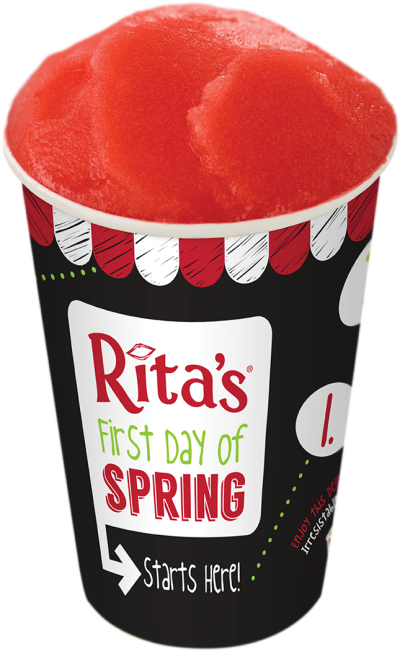 It may be cold outside, but it's officially the first day of Spring! Rita's is celebrating its 24th year of giving away free, Italian ice on the first day of Spring.
Event: Free Italian Ice on the First Day of Spring!
Location: Participating Rita's stores.
Date: Sunday, March 20, 2016.
Time: 12:00 pm – 9:00 pm.
Limit 1 free Italian Ice per person.
This is one of my favorite annual freebies! To find a Rita's near you, check out their Store Locations and search by zip code. There are many locations here in the greater Washington DC area (including DC, VA locations: Fairfax, Centreville, Woodbridge, & various MD locations) so get out and enjoy this frozen freebie!
When you snap a photo of your Rita's cool treat and share it on Instagram and Twitter by using the hashtag #RitasFirstDayOfSpring you can enter to win the Rita's First Day of Spring Photo Contest. The contest lasts March 20-25 and three grand prize winners will receive free Rita's Italian Ice for a year. Winners will be announced via social media on March 31. To view the official rules, please visit RitasIce.com/fdoscontestrules.