Barbecue bliss can be found in Warrenton, Virginia!
Last month I had the chance to attend a special BBQ Blogger event at Shawn's Smokehouse BBQ in Warrenton, VA. Nestled in Fauquier County, Virginia, this BBQ joint is bursting with ambience and delicious food. This is the second of the Shawn's Smokehouse restaurants, with the landmark location in Culpeper, VA.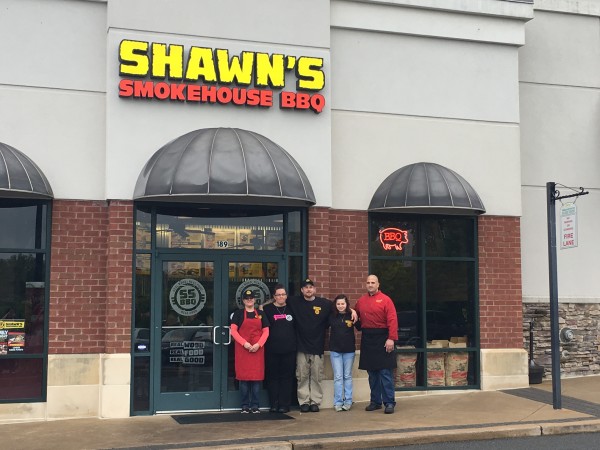 The Warrenton restaurant is located not far off of Route 15 from the I-66 exit. Situated in the Warrenton Village Center near Verizon Wireless, Shawn's BBQ is a rare gem in a seemingly average, stereotypical NoVA shopping center.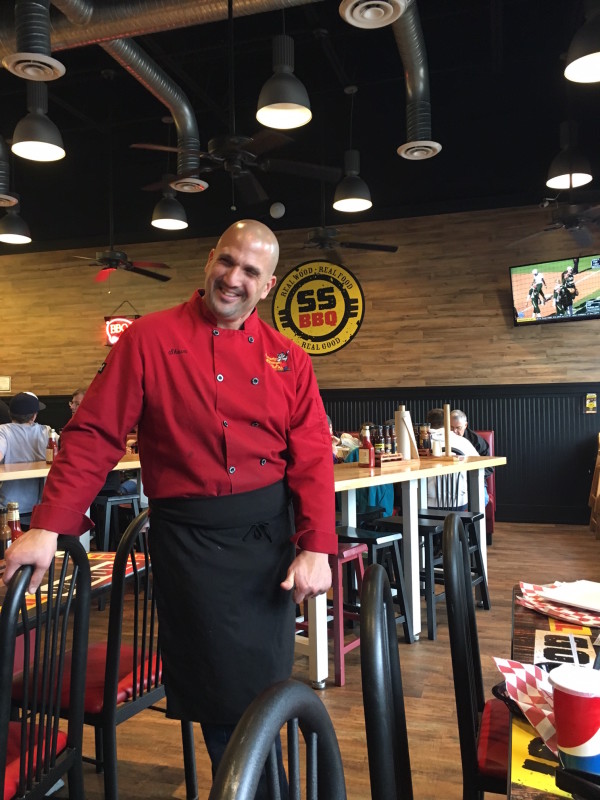 Owner, Shawn Moss, got his culinary start in his family's kitchen. His family had a thriving catering business, which gave him invaluable experience in food preparation, recipe development, and a first-hand taste of running a culinary business. Shawn decided to pursue his particular passion for BBQ by focusing on a restaurant and catering business centered around his love for barbecue. In 2013, Shawn opened his first Shawn's Smokehouse BBQ in Culpeper, VA, and then in 2015 opened up the Warrenton restaurant.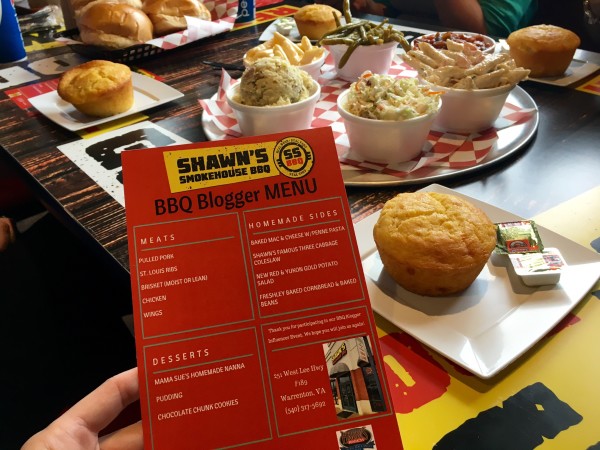 I had the pleasure of taste-testing the menu along with samples of Tin Cannon Brewery craft beers that are on tap at Shawn's (beer & barbecue are a good combo!)
My favorite dishes were definitely the pulled pork and brisket. The St. Louis ribs were also so tender!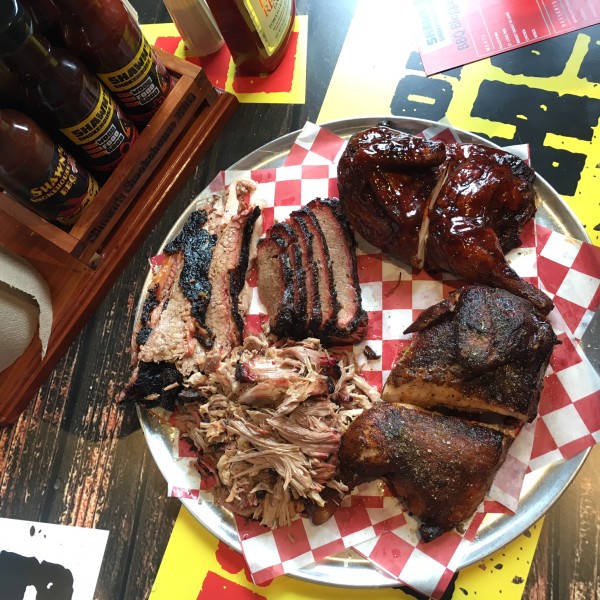 The homemade sides were quite delicious as well. Shawn's famous Three Cabbage Coleslaw included a special sweet addition of coconut which really gave it a unique flavor. The potato salad wasn't just your average boring potato salad. The New Red & Yukon Gold potatoes were mixed with a cream sauce and tossed with chopped celery, onions, chives and spices. The Baked Beans were also delicious, and I'm pretty picky about baked beans (normally I'm not a huge baked beans fan, but these tasted great).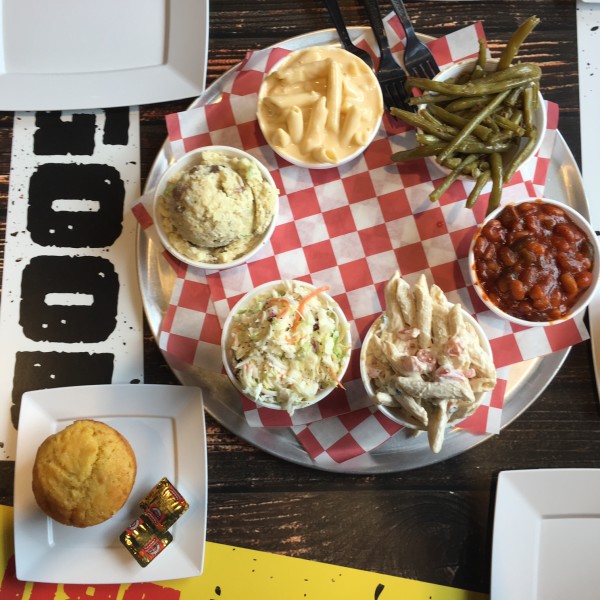 For dessert we tasted Mama Sue's Homemade Nanna Pudding; the best banana cream pudding I've ever tried!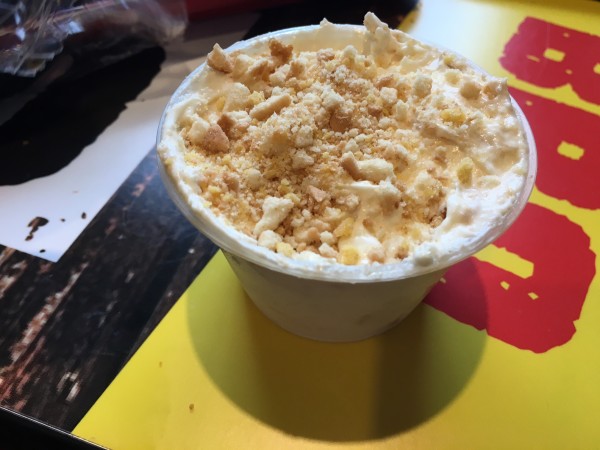 The Shawn's Smokehouse BBQ mantra is "Real Wood. Real Food. Real Good." This perfectly captures the spirit of their restaurant and their dedication to high, quality, finger-licking good BBQ.
What makes Shawn's Smokehouse unique is the distinct flavors, high quality meats, and homemade rubs and sauces. They perfect their flavor even further by using on-site smokers. Chef Shawn has a passion for his craft and uses his own meticulous culinary techniques and skills to create a bold and smokey flavor while keeping the meat tender and juicy. They pride themselves in only using the best, top quality Harris Ranch natural black angus beef. Their high standards on meat definitely result in a great final product for patrons! Their famous BBQ is smoked for 18 hours with the Chef's creation of spices, rubs and homemade BBQ sauces.
Shawn's Smokehouse BBQ offers full service catering, including on site grilling. They also offer BBQ school cooking classes for those looking to learn from the BBQ masters (the next one is June 25th, a great Father's Day gift)!
Connect with Shawn's Smokehouse BBQ of Warrenton
Address: 251 W Lee Hwy #189, Warrenton, VA 20186
Hours: Monday – Saturday 11:00 a.m. – 9:00 p.m.
& Sunday 12:00 p.m. – 8:00 p.m.
Phone: 540-317-5692 x4
Website: ShawnsBBQ.com
Facebook: FB.com/ShawnsBBQWarrenton
Instagram: ShawnsBBQ
Google+: Shawn's Smokehouse BBQ of Warrenton
Disclosure: I was invited to attend a blogger event and sample food at Shawn's Smokehouse BBQ. I enjoyed free food and also received a small gift bag from the Fauquier County Dept of Economic Development. Please know that the views shared in this blog post are my own. No compensation was paid for this post. I love to share good value dining options with my readers. To read my formal disclosure policy, please click here.