If you are a mom and love natural and organic products, then you'll definitely want to attend the upcoming MommyCon DC conference! This conference is geared toward expectant moms, new moms and veteran moms (psst, you actually don't have to be a mom to attend. Dads, grandparents, childcare providers, and anyone else interested in parenting topics is welcome!). The fun takes place at the DC Convention Center later this month.
You'll get the chance to hear from mompreneurs, actresses, comedians, and movers and shakers in the natural and organic industry, plus attend a full day of education, exploration and community building.
Keynote speakers and celebrities for the event include:
Jennifer Labit, the CEO of Cotton Babies (whom I met at the Disney Social Media Moms On The Road event in DC a few years ago). She will be sharing the importance of cloth diapering.
Angel Laketa Moore, actress and YouTube sensation. Angel will share tales from her "boy mom" life, with three busy boys, including twins!
Jessica Martin-Weber of The Leaky Boob. She is mother to six and an outspoken breastfeeding advocate, dedicated to encouraging moms to breastfeed.
Jade Beall, the photographer and creator of the Beautiful Body Project.
Below are all the details on the nation's largest natural & organic parenting convention!
MommyCon DC
Location: Walter E. Washington Convention Center.
Address: 801 Mt. Vernon Pl, Washington, DC 20001.
Date: Saturday, July 23, 2016
Time: 9:30 am (doors open at 9:00 am) – 5:00 pm
What: MommyCon — the nation's largest natural & organic parenting convention.
Ticket Prices: $45 (general admission), or $100 (Expectant Parent premium ticket which includes a Beco Ring Sling which retails for $55)
Purchase at Mommy-Con.com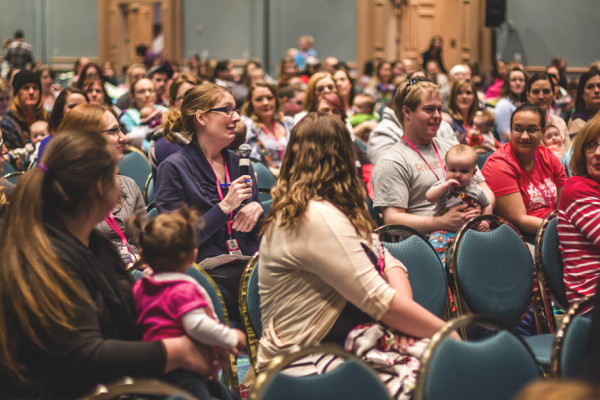 MommyCon has a full schedule of events.
Workshops include an expanded selection of babywearing seminars such as: Babywearing 101, Wrapping 101, Toddlerwearing (presented by Beco Baby Carriers), and How to Ring Sling, educational symposiums on environmentally friendly products and potty training plus sleep consultations.
Additionally, the showcase hall will include exhibitors who have a passion for natural parenting.
And now for a quick giveaway!
If you'd like to win a complimentary general admission ticket, please fill out this entry form by Fri. July 15th, 11:59 am ET. A winner will be randomly selected and notified the afternoon of Friday July 15th.
Good luck!