Share the post "Minivan Marvel: New Chrysler Pacifica & PacifiKids Field Trip"
This blog post is sponsored by FCA. All opinions are my own.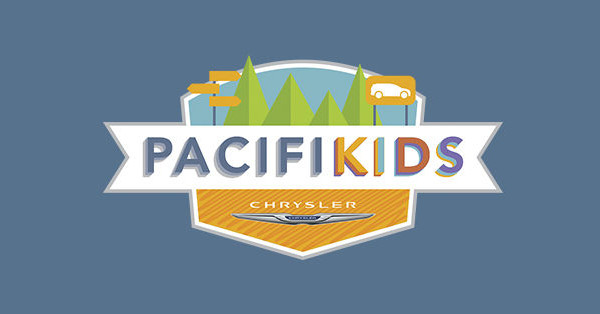 My kids and I spend a decent amount of time driving together in my minivan. We're driving to and from school, running errands, going to sports practices and games, and I'm often volunteering to drive and chaperone for school field trips. I love the extra space and design of the minivan, and I've been a fan since my parent's purchased their first minivan, a Plymouth Voyager, back in the 80's.
Minivans are marvelous but don't believe the lie that they're all created equally! I was intrigued to hear that Chrysler had designed the ultimate transportation for the modern family with their new Pacifica.
KEEP READING TO THE END FOR AN AMAZING CONTEST — you could win a dream field trip or a brand new Chrysler Pacifica!
My kids and I had the chance to visit Chrysler Fair Oaks to check out the new 2017 Chrysler Pacifica. Both my kids and I were impressed by the cool, new features that the vehicle had and we loved exploring it together.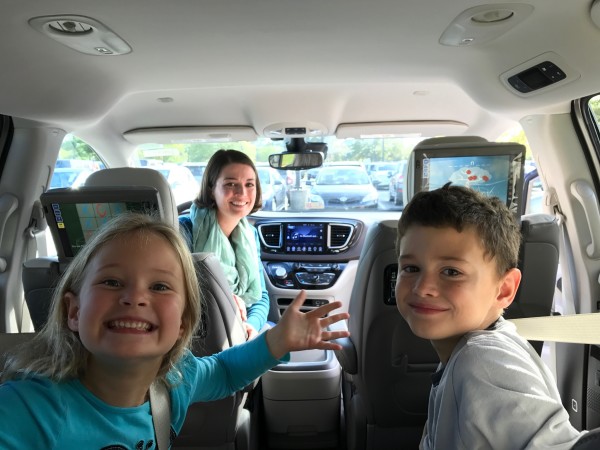 My kids were enamored with the uConnect Theater System. This included two 10″ touchscreens that allowed my kids to play games like Tick-Tack-Toe and follow along with the progress of our journey with the "Are We There Yet" trip tracker app. The uConnect also enables wireless streaming, HDMI, Bluetooth, USB, and Blu-Ray. Definitely a plus for kids who want to stay connected and for parents who want to keep their children entertained on the road.
My children were also pretty impressed by the 360 Surround View Camera. We had an eagle eye view around the car!
My own favorite features were ones that help a busy mom who has her hands full. That's why I'm head-over heels for the Hands Free Sliding Doors and Handsfree 'Just Swipe Your Foot' Lift Gate features. I'm also amazed by the intuitive and high-tech alerts and safety features such as Blind Spot Warning with Rear Cross Path Detection; Parallel, Perpendicular & Rear Park Assist; Forward Collision Warning with Brake Assist; Lane Departure Warning with Lane Keep Assist. I didn't know a car could do that! That seriously trumps my current minivan! I also love that the new Chrysler Pacifica is the quietest vehicle in its class. With all the noise on the road, it's nice to have a quiet car!
Other versatile features of the Chrysler Pacifica make it perfect for families on the go:
Stow n' Go Seating
Stow 'n' Vac – integrated vacuum reaches every corner of the van (I totally want this!)
Lift Gate
8 Passenger Seating
Hybrid & MPG Efficiency — the world's first and only Hybrid Minivan with 80 MPG
Stow Assist
Tri-Pane Panoramic Sunroof
Easy Tilt Seats for 3rd Row Access
Adaptive Cruise Control with Stop
20″ Wheels
Rotary Style E-Shift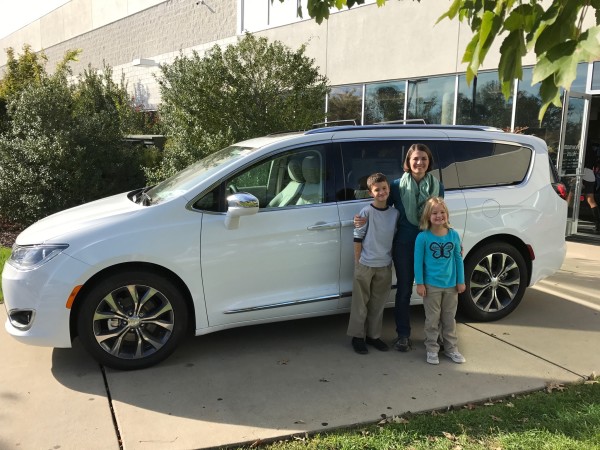 My kids loved checking out the all new Chrysler Pacifica. And my kids aren't the only ones who love this vehicle: the adorable PacifiKids are on a mission to share why the 2017 Chrysler Pacifica is the best minivan around. I have a fun contest to share that could involve a fun field trip for you or a brand new car!
With no adults to be seen and everything captured on hidden camera, anything can happen when the PacifiKids sell real families Chryslers new minivan!

The PacifiKids are also bringing 'test drives', known as Field Trips, to five cities across America, awarding 25 families with a test drive experience, surprising five families with a content-worthy adventure. Guess what? One of those cities is Washington, DC!
To enter to win a field trip, fill out this permission slip (ie. entry form) sharing where your favorite field trip would be!
The Test Drive Experience
Field Trips are the new Test Drive. Going to the dealership is not the highlight of everyone's day. And when it comes to test drives, who really has the time for that anyway?
The Pacifikids know something that everyone likes, and that's going on a field trip.
But, in order to go on a field trip, you need a permission slip! Anyone can fill out theirs on the Pacifikids website, where submitting it is easy as 1-2-3.
The Pacifikids will read every submission and choose their favorite ideas and 3 lucky families
will win their field trip experience with the All-New Chrysler Pacifica!
The Chance to Win!
Win a Field Trip Experience – Starting October 10 – 26 consumers can visit The Pacifikids website and apply to win a field trip with the Pacifica.
Win a 2017 Chrysler Pacifica – from November 12-18, vote for your favorite #Pacifikids #FieldTrip and you'll be entered for a chance to win a free Pacifica!
Who's ready for a field trip?!
Disclosure: This blog post was sponsored by FCA US, LLC but the opinions are completely my own based on my experience.