The following is a sponsored post in partnership with Ouli App
As a busy mom, I realize that I often take a raincheck on pampering myself. Does that ever happen to you? Life, kids, work and everything else seems to make it hard to carve out time for a little TLC. In the midst of a busy September, I had the chance to turn a rainy day into a fun Mom's Day Out — which included a little pampering — thanks to Ouli, a great new app available here in the DC area!
Ouli helped me discover a fantastic day spa in the Columbia Pike neighborhood of Arlington. Mancini De Paris has been around for many years and has garnered great reviews online, so this was a great suggestion for my "get pampered" request on the app.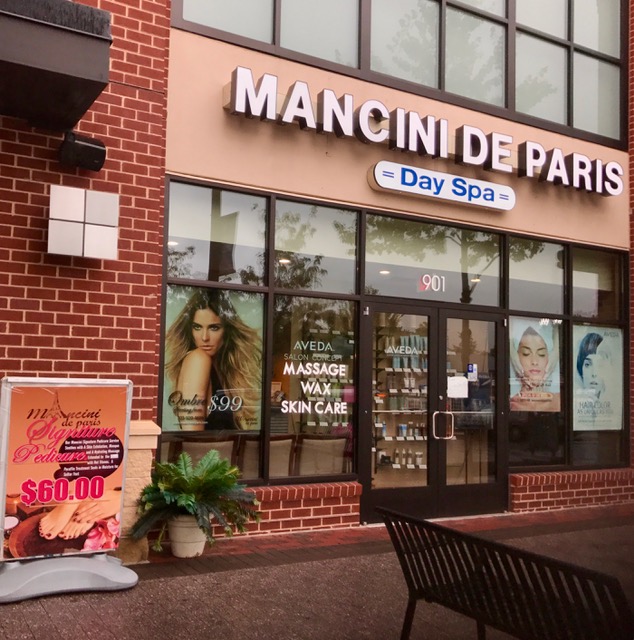 The Ouli app showed a great discount offer on a regular manicure and pedicure ($38 off!). It had been a long time since these little piggies had been pampered 😉
Ouli can also help you plan your own Mom's Day Out — or perhaps a long-overdue Date Night — by helping you discover nearby events, restaurants, and merchants. In case you aren't familiar with Ouli (pronounced "/oo/ lee"), I'm happy to share this new, innovative app that just launched in 2015!
What is Ouli?
Ouli is an app that lets you in on exclusive offers and fun events; consider it your own personal concierge. Whether you're looking for nearby activities, or hot restaurants, relaxing salons or spas, Ouli can help!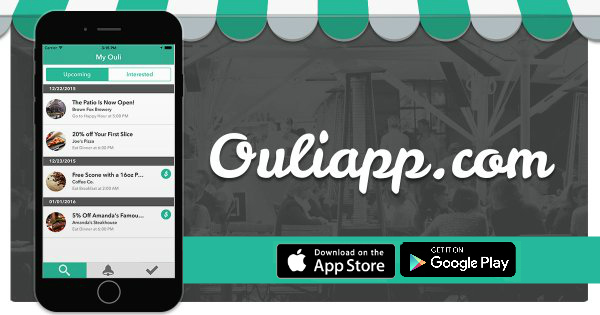 Download Ouli for Free
Simply download the free app for either iPhone or Android and open the app to get started by customizing your neighborhood of interest.
How Does Ouli Work?
The Ouli app extends exclusive offers redeemable at local merchants, but it is more than just a deal finder. Consider Ouli your on-the-go personal concierge. You'll be notified of nearby events ranging from local farmers markets to festivals and more. You are able to customize your favorite categories (ie. get pampered, or go to dinner) and locations.
When beginning a search, the app prompts users to answer three questions: What do you want to do? When? And Where? You can select from options like go to dinner, eat lunch, go shopping, visit a theater, watch sports and more.
Based on your answers, the app analyzes hundreds of options and narrows down available offerings to no more than three choices. This tailored approach helps highlight the best matches, based on your preferences. Once a user selects an option he or she has the ability to add it to the calendar, set reminders, and even schedule a ride with Uber, and/or make a reservation through OpenTable. The more you use Ouli, the more customized your experience becomes as the app becomes more familiar with your tastes, based on past activities, locations, and preferences.
You can use the map to find merchants and events near you, and within your settings, you can allow Ouli to access your exact location, making it easier to geo-target offers near you. Or you can simply select "Ouliverse" on the map to look at all the available neighborhoods and areas. The app is currently available in Arlington, Alexandria, Falls Church, Fairfax, Mosaic District (in Merrifield), and several DC neighborhoods. You can find a full list of neighborhoods on their website.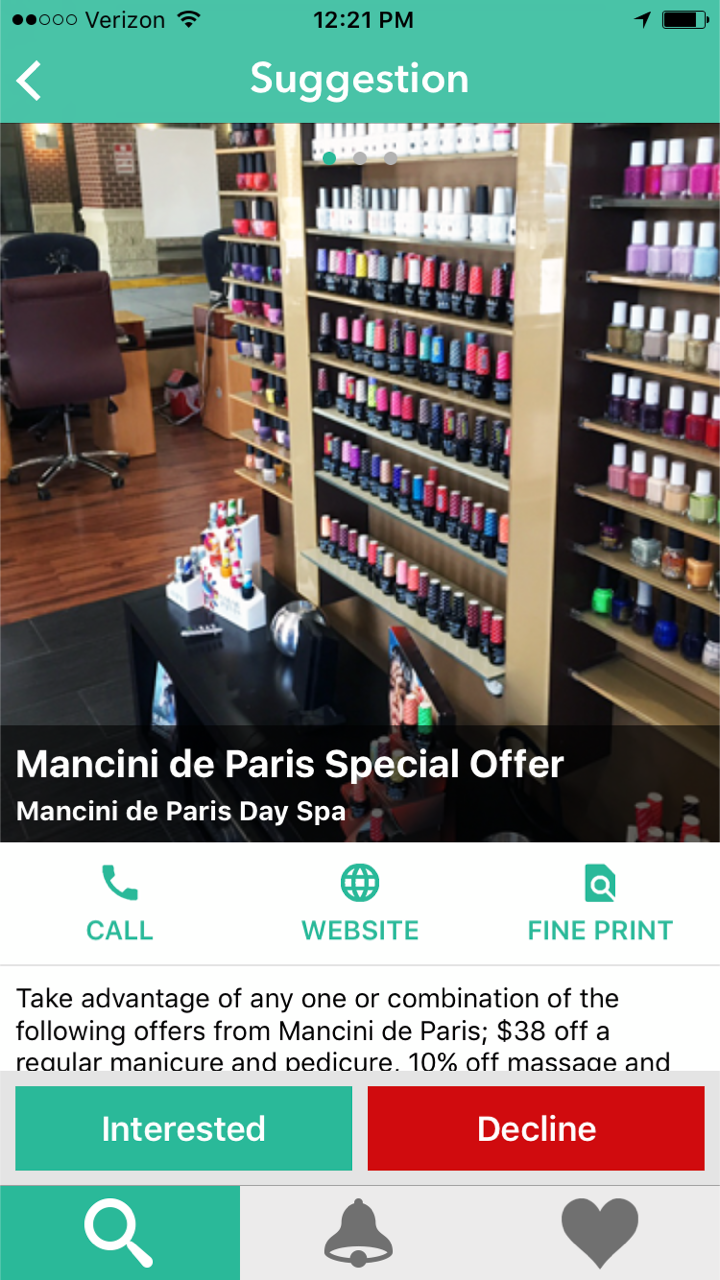 Who Created Ouli?
Ouli was created and launched right here in Northern VA, by Arlington-based software company, Dante Inc. Pierre Malko, Dante's CEO shares "When we want to do something, we search. But unfortunately sifting through pages of search results is time consuming and does not factor in specific intentions or personal preferences. As a result we default by going to the same places that we already know and deprive ourselves of new experiences. With Ouli, the app does all the hard work of crunching through hundreds of possibilities and presents you with three personalized options that are a good fit for the activity you want to do."
Use Ouli to start exploring your city and plan your next Moms Day Out, which could entail a mani/pedi, window shopping, or an enticing culinary destination (I'm eyeing multiple restaurant offers!). Take that rainy day (figurative or literal), and turn it into an Ouli day!
Connect with Ouli
Facebook: Facebook.com/ouliapp
Twitter: @Ouliapp
Instagram: ouli.app
Website: www.ouliapp.com
Contact: support@ouliapp.com
Disclosure: This post is sponsored by Ouli App and I have been compensated for my participation. Please know that the views shared in this blog post are my own. I enjoy sharing new apps and great deals with my readers. To read my formal disclosure policy, please click here.