The following is a sponsored post in partnership with Capital One
We live in a digital world. And in our high-tech times, it shouldn't come as a surprise that there are more online resources at our fingertips, which can help us save more money and time than ever before in history.
I love using online banking to pay bills and manage my finances. I also enjoy discovering new apps and online tools that help keep me organized and make my financial information readily accessible. It is pretty amazing how much tech has evolved, so that we are even able to run our homes more efficiently, saving time, energy, and money.
Digital lifestyle expert Katie Linendoll loves to inspire others to make smart tech decisions that will improve their lives. She keeps a pulse on the top tech and digital trends that consumers need to know. Katie shares that "We live in a day and age where new technologies afford us the ability to improve our lives in new, offbeat ways. By applying that same principle to our personal finance routines, we're better poised to cut unnecessary costs while saving precious time and hard earned money, too."
Katie has teamed together with Capital One to share her favorite financial life hacks, that will help you digitize your life and save money:
Make your home smarter.
Smart money decisions start in the home. Making wise decisions for your household budget should involve exploring different ways to save not just money, but also time and energy. Creating a smart home can help you keep your utility expenses in check. Making small changes like switching to a smart thermostat, can keep your energy bill low and save you up to $145 per year according to Nest.
Cut the cord.
Did you know the average cable bill is $99 per month for the average American household? According to the FCC, cable prices have jumped an average of 5.9% per year since 1995. If you find you're not watching TV that often or are only viewing a handful of those hundreds of channel options, consider purchasing a media streaming device. An annual survey by Leichtman Research Group found that consumers could save around $1,000 a year by purchasing a media streaming device and only subscribing to their favorite channels.
Trade in your old tech for cash.
Many of us have old, unused electronics laying around. Instead of letting those items clutter up your closet or basement, consider trading in your old cell phones, computers or tablets for cash. There are many trade-in sites and retail stores that allow you to trade-in and cash in. I'm a big proponent of this method but do suggest you read reviews of the company and do some research to make sure they are reputable, before sending in your devices.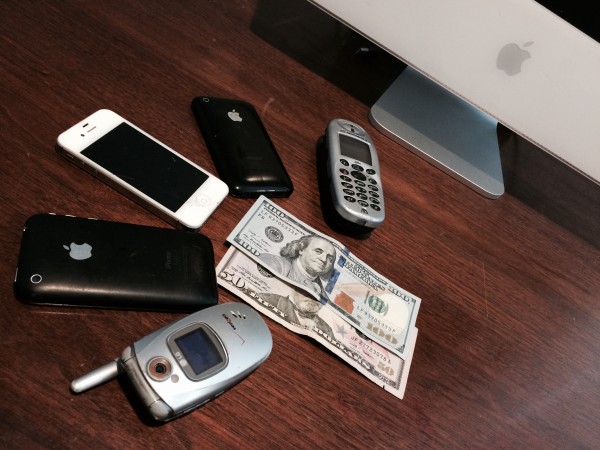 Besides selling old, unused electronics, you may want to look at current items you own that you can rent out. Check out my article on "4 Unusual Ways to Earn Money" which delves into some more uncommon ways to tap into the sharing economy.
Take charge of your spending (and saving).
Let's be honest, many Americans are struggling to make ends meet and aren't able to maintain an adequate emergency fund for unexpected, yet necessary, expenses that arise. And with ease of online shopping, many people are having a hard time keeping their spending under control. According to Nielsen Local's Insights, Washingtonians are 67% more likely than all Americans to splurge on online purchases, and spent over $2,500 while shopping online within the past year.
Enrolling with a bank that offers great digital tools and services is key! Katie shares that Capital One, gives you more flexibility in managing your finances online, with robust features such as Online BillPay, Enhanced Transactions, Mobile Check Deposit, and Personalized Alerts.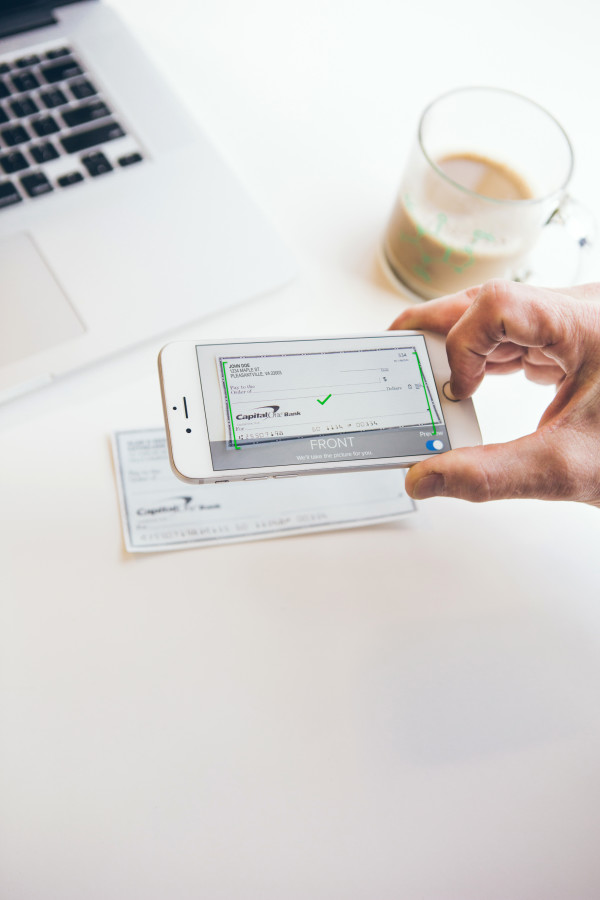 What does Katie love about Capital One banking? There are a variety of features that make this her go-to bank:
The capability to schedule automatic payments through Bill Pay, gives you peace of mind that bills are paid on time.
The personalized alerts keep you aware of any unusual activity on your account, but can also keep you in-line with your budget.
Mobile check deposit is perfect for busy people on the go! It ensures the money goes straight into your account, and it saves you a trip out to the bank, thus giving you more time to tackle everything else on your to-do list.
Capital One Enhanced Transactions provide a complete snapshot of your transactions. The user-friendly system is meant to help you keep a handle on all purchases, ATM withdrawals, merchant names and logos, and much more. You can also find helpful visual tools, such as a pie-chart showing your spending in different expense categories.
Now that you are armed with practical tips and strategies to save money, you can feel emboldened to digitize and save smart.
Disclosure: Thank you to Capital One for sponsoring this post. This is a paid endorsement. All opinions are my own and were not directed by Capital One. To learn more about Capital One, visit www.CapitalOne.com. To read my formal disclosure policy, please click here.