Looking to connect with other moms, learn about important parenting topics, discover the best baby products on the market, and enjoy a night of pampering? Then the Mother Of All Baby Showers is just the baby shower for you!
The Mother Of All Baby Showers is celebrating its 5th year. This unique event is for expectant parents and experienced parents alike, with a strong focus on topics related to pregnancy, baby, and toddler.
Last month I was invited by the M.O.A.B.S. team to attend their 2017 kick-off event The Mother of All Baby Showers Luxe Edition event in Tysons Corner, VA.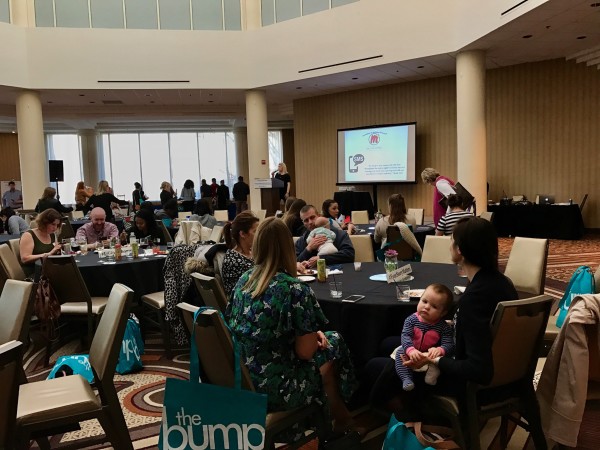 The Food
Upon arrival attendees enjoyed drinks, a main course pasta buffet, and dessert. We also had the chance to sample some great snacks and treats from Lacroix, Cabot, Honest Tea, Pretzel Crisps, and Randy Cakes.
The Vendors
Along the hallway and inside our meeting space there were various vendor tables set up. Represented were the best in baby photographers, car seats, baby toys, baby gear, and more.
Event partners and vendors included: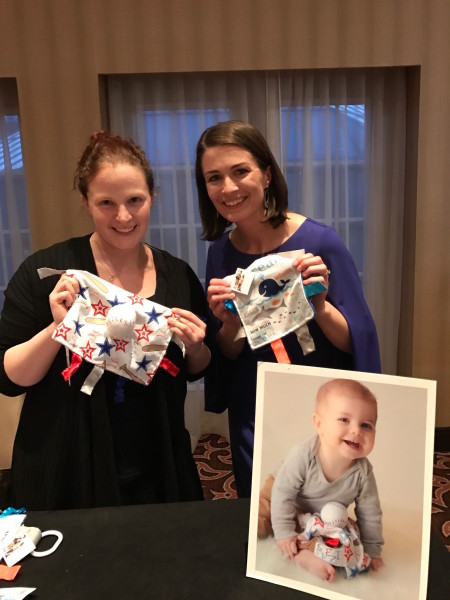 The Pampering
Attendees enjoyed hand massages, makeup applications, and hair styling provided by Aveda.
The Learning Sessions
Educational sessions ranged from carseat safety and childhood academic development, to family photography and top nursery decor trends. Keynote speaker Maria Bailey, the host of MomTalk Radio and Co-founder of Mother Nurture also offered tips on how to be a product-savvy parent in today's overwhelming marketplace.
The Giveaways
There were a TON of giveaway items throughout the event! Upon registration we were given a handful of tickets. During the evening they pulled tickets from a large bowl to select giveaway winners. There were a ton of items given away: everything from multiple designer luxury cribs, a photography session, spa package, a new car seat, a Chico double stroller, and more.
The Swag
All attendees received some awesome swag including a Baby K'tan diaper bag, Baby Jack & Company lovey, Solu premier membership, and more.
Visit the Mother Of All Baby Showers
Although the event won't be back in the DC area this year, the event is making its way across the East Coast, so you can still join in on the fun in Florida and Pennsylvania:
Orlando, FL – May 5, 2017
Pittsburgh, PA – July 27, 2017
South FL – October 6, 2017
Tampa Bay, FL – November 9, 2017
Disclosure: I was provided with a complimentary ticket to attend the MOABS Luxe event. I did not receive any additional compensation to share this review. All opinions are my own. To read my formal disclosure policy, please click here.