I think it's safe to say that people in Northern VA, DC & Maryland, deal with a fair amount of stress. Most people I meet seem to be overtasked, overcommitted, and overwhelmed. Dealing with the day-to-day demands (and the traffic!) can be taxing. Some days you feel like you are surviving, not thriving.
In the midst of the chaos, it can be easy to forget to step back, breathe, and take some time to relax. However, doing this is so necessary!
I was recently invited to attend a special "Style Setter Social" event at Enso Day Spa. I need to be honest, I can't remember the last time I went to a spa, because I'm one of those ladies who often forgets to take time for some much-needed R&R.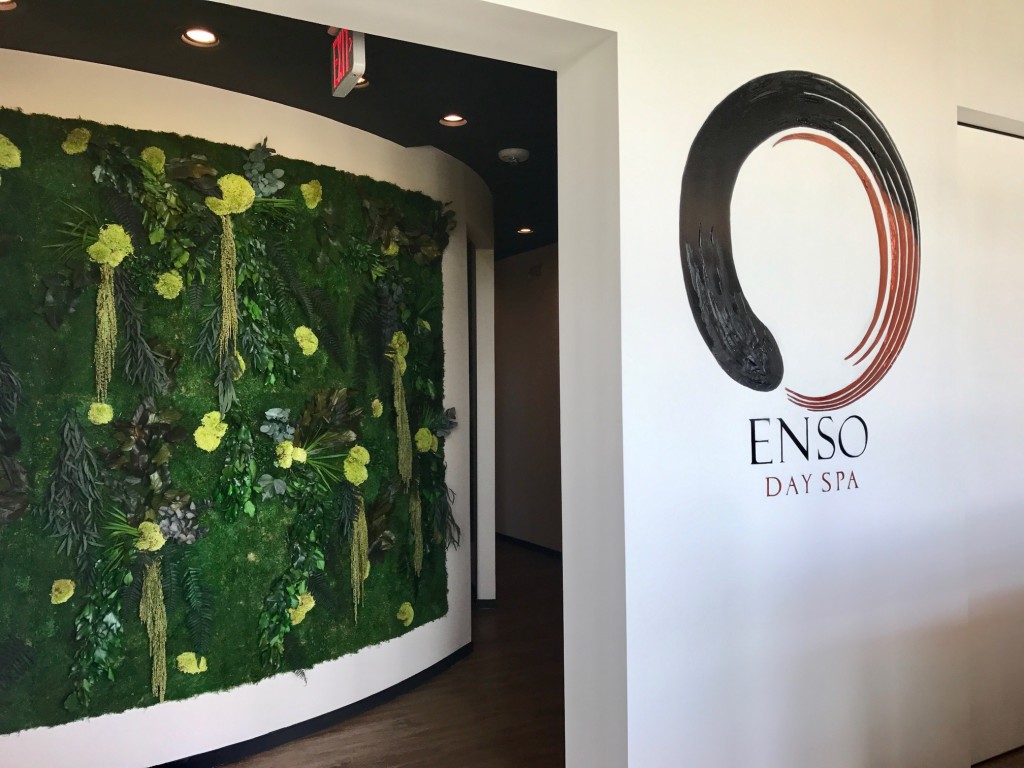 After attending, I'm happy to share the scoop on Prince William County, Virginia's newest spa with you!
Enso Day Spa
Address: 2701 Neabsco Common Pl #118, Woodbridge, VA 22191
Website: EnsoDaySpa.com
Phone: 571-285-3496
E-mail: info@ensodayspa.com
Facebook: FB.com/EnsoDaySpa
Twitter: @EnsoDaySpa
Instagram: @EnsoDaySpa
Enso Day Spa just opened in 2017 in the new Neabsco Commons mixed-use retail and residential space. The shopping center is brand new, located in between the Hilton Homewood Suites and Garden Inn; it's exciting to see the new stores popping up. Nearby you'll find a Tropical Smoothie Cafe and ITB CrossFit. This spa is definitely a unique find in a bustling area!
What is the inspiration behind Enso? And what does Enso mean?
"ENSO" is a circular symbol, hand-drawn in one or two uninhibited brushstrokes to express a moment when the mind is free to let the body create. Enso evokes enlightenment, strength, and elegance, everything which the Enso Day Spa seeks to offer its clients. Michelle, the owner, is on a mission to help more Northern Virginians (both men and women) find peace, tranquility, and refreshment in life.
Inside Enso Day Spa you'll find a hair and nail salon, six facial and massage rooms, a botanical relaxation room with soaking bath, and a Hamam featuring a sauna, travertine steam room, and rain-fall showers. The spa is a modern and posh space where you'll find lush, living green walls imported from Italy, creating a tranquil, botanical experience.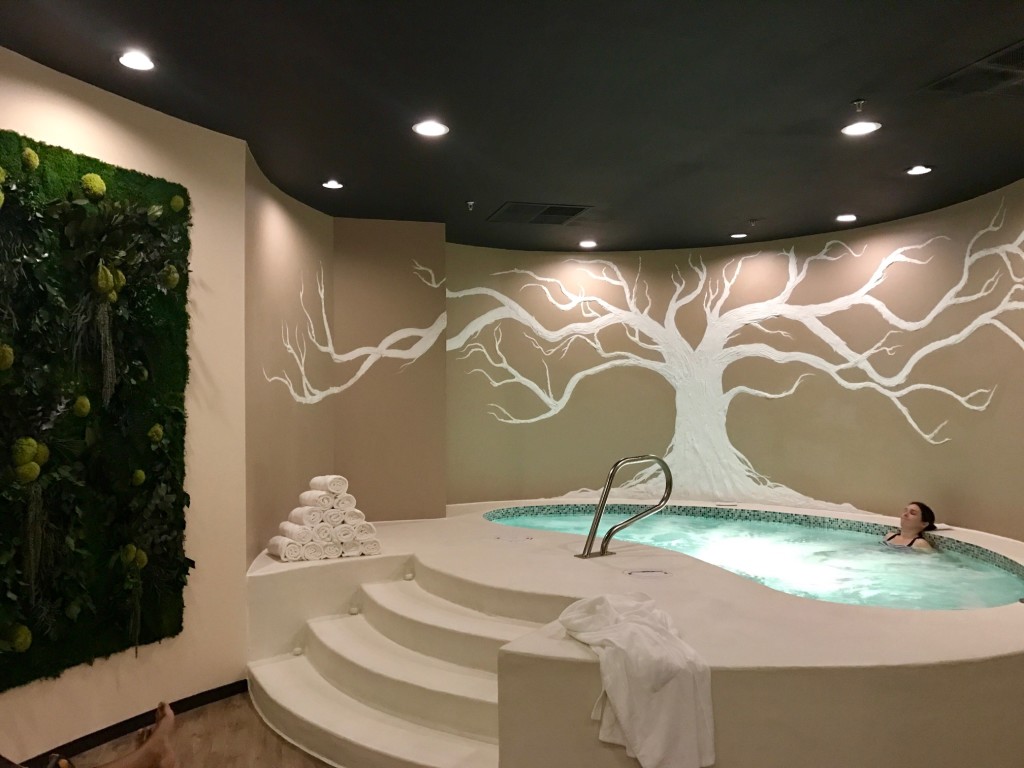 Their massage services include (but are not limited to):
Swedish Massage
Deep Tissue Massage
Sports Massage
Pre-natal Massage
Hot Stone Massage
Reflexology
Couples Massage
Himalayan Sea Salt Massage
If you are interested in a facial, they offer a wide variety of facials, ranging from relaxing to rejuvenating, acne to microdermabrasion & peel, and more!
Some of their most popular nail services include:
Manicure
Pedicure
Luxury Paraffin Wax
3D Nail Art Design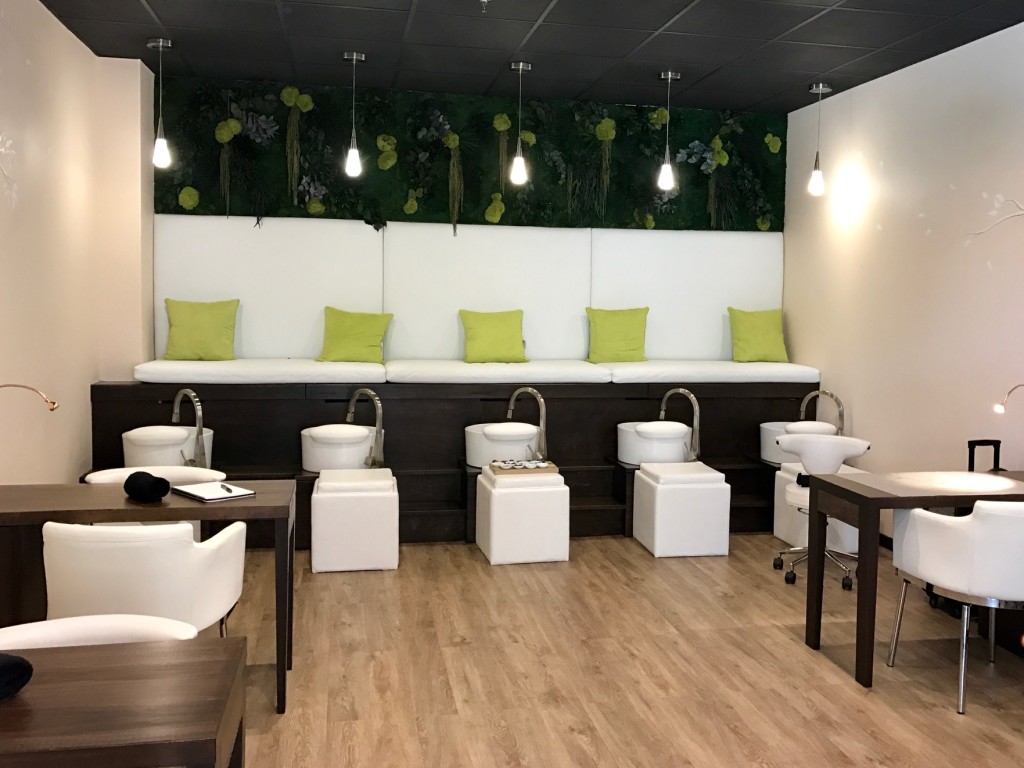 They also offer innovative hair and beauty services such as haircuts, blowouts, highlights, balayage color, and more. Enso Day Spa can be your one-stop shop for all your beauty needs!
I personally had the chance to experience mini-sessions of their facial, massage, and nail services. It was definitely a relaxing experience and I'm so glad I took the time at the end of a busy week to enjoy some pampering!
Be sure to follow/like Enso Day Spa on Facebook to find out about upcoming events in which they may offer complimentary services, mini sessions, or discounts! They have had a few Style Setter Social events (open to the public) since opening a few months ago, so be on the lookout for more of these!
Disclosure: I was invited to a special "Style Setter Social" event for bloggers and the general public, and received complimentary mini-sessions during that time. I have not been compensated to share my feedback here on my blog. All opinions are my own. To read my formal disclosure policy, please click here.