Share the post "5 Reasons Families Love to Travel to Petoskey, Michigan"
Summers wouldn't be complete without a trip to the lake.
My husband grew up in the midwest and has fond memories of summers spent at Lake Michigan. A few years ago we packed up the car and took a road trip to join relatives for a week-long vacation in Michigan. The time spent exploring sand dunes, beachcombing, and playing along the water, was a wonderful time spent, creating lasting memories with cousins, aunts, uncles, and grandparents.
Another road trip is due, as I recently discovered a charming destination in Northern Michigan which I'm adding to my travel bucket list: Petoskey, Michigan.
Situated in Northwest Michigan, Petoskey is a family-friendly destination boasting rich history, beautiful beaches, enchanting lakes, serene nature preserves and parks, and more. There is something for everyone: from the outdoor enthusiast and adventure seeker, to the history buff and literary fan.
Petoskey area communities
The Petoskey area is a collection of resort communities situated along Lake Michigan's Little Traverse Bay, including: Petoskey, Harbor Springs, Boyne City/Boyne Falls, Bay Harbor, Bay View, Walloon Lake, and Alanson. The Petoskey Area Visitor Center website has information about each community and its unique attractions.
Petoskey has breath-taking sights along the water, from Little Traverse Bay to the Inland Waterway, which includes a 38-mile stretch of connecting lakes and rivers that leads to Lake Huron.
Famous Getaway
For over two decades, Nobel Prize award winning author Ernest Hemingway spent his summers along Walloon Lake and Horton Bay. He incorporated Petoskey area places, experiences, and people into literary pieces "Up in Michigan," "The End of Something," "Torrents of Spring," and his Nick Adams series. You can even take an Ernest Hemingway guided tour or visit during their annual Hemingway weekend in October.
History
Little Traverse Bay was long inhabited by indigenous people including the Odawa tribe. The name "Petoskey" originates from Chief Petosega. The word means "where the light shines through the clouds" in the Odawa language.
There are various historical sites, museums and tours available in the Petoskey area. It is also worth noting that the entire Bay View community is on the National Register of Historic Places, with nearly 500 Victorian structures.
Petoskey, Michigan has much to offer tourists, but I'm really drawn to the outdoor activities involving nature and wildlife, which are perfect for budget-friendly family vacations! Here are some of my favorite tourist picks that will appeal to families on a budget.
Top outdoor, family-friendly reasons to visit Petoskey, Michigan
Petoskey Stone & Beachcombing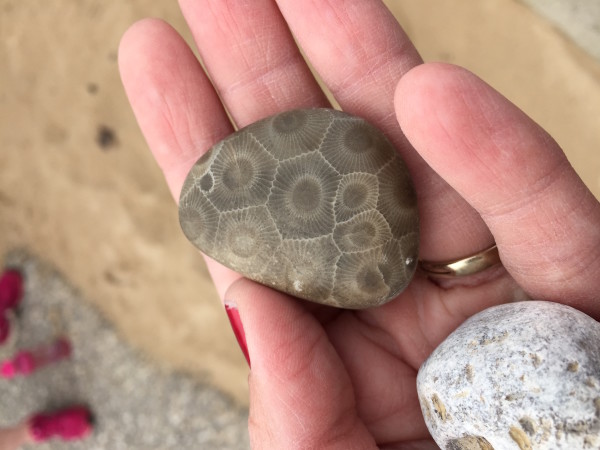 One unique find for beachcombers in the Petoskey area is the distinct Petoskey Stone: Hexagonaria Percarinata. This fossilized coral is the official state stone of Michigan and can be found along the shores of Little Traverse Bay from springtime until late fall. My kids could spend hours hunting for shells and stones and these would be so cool to collect! The draw of Petoskey Stones isn't a new fad though; these unusual stones were top souvenirs back when Petoskey became a popular summer vacation spot for Victorian tourists.
The distinctive, six-sided "rays of the rising sun" pattern is more pronounced when the surface is wet, which is why beachcombers can more easily spot Petoskey Stones along the shore and in the water. The top places to hunt for Petoskey Stones include: the Petoskey breakwall, Petoskey State Park, Magnus City Beach, and Zoll Street Beach.
Hiking & Biking Trails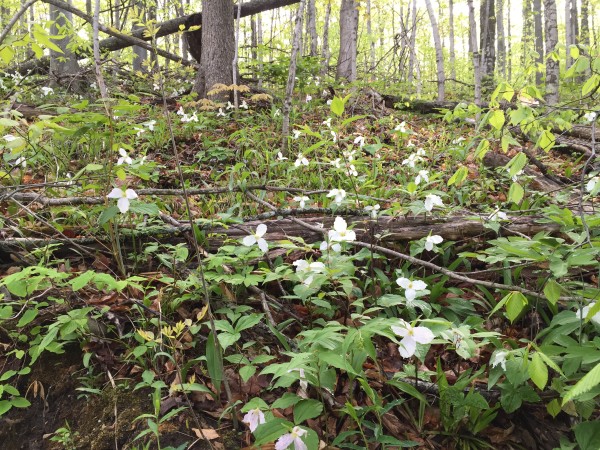 Exercise and explore one of the many nature trails in Petoskey. You can find a variety of trail terrains, ranging from foot paths on steep wooded ridges, sand dunes, wooded dunes, creeks, rivers, and bays, to paved and compacted limestone paths and trails along lakes and rural communities.
One popular hiking and biking trail in the area is the Little Traverse Wheelway which extends 26 miles. This paved and non-motorized trail goes from Charlevoix to Harbor Springs.
The North Western State Trail is another large, multi-use trail existing where the old Grand Rapids and Indiana line of the Pennsylvania Railroad was once situated.
Find out more about the Petoskey area hiking trails, perfect for hikers and cyclers.
Geocaching Nature Challenge
My kids have been avid geocachers for years now. It has been fun to track down coordinates and explore new areas and parks. Admittedly, my children's favorite part is finding the little geocache "treasures" (typically small trinkets) and leaving their own replacements. I love that Emmet County, Michigan has created their own nature-themed geocaching trail!
This is the perfect chance to explore and discover the parks and preserves. You can download your own Nature Quest Geocache Challenge passport form, created by the Straits Area Geocachers in partnership with the Little Traverse Conservancy. Many of the caches are found on Preserve lands and if you find at least 25 sites, you can mail in your completed passport to receive a pathtag.
Birds & Birding Trails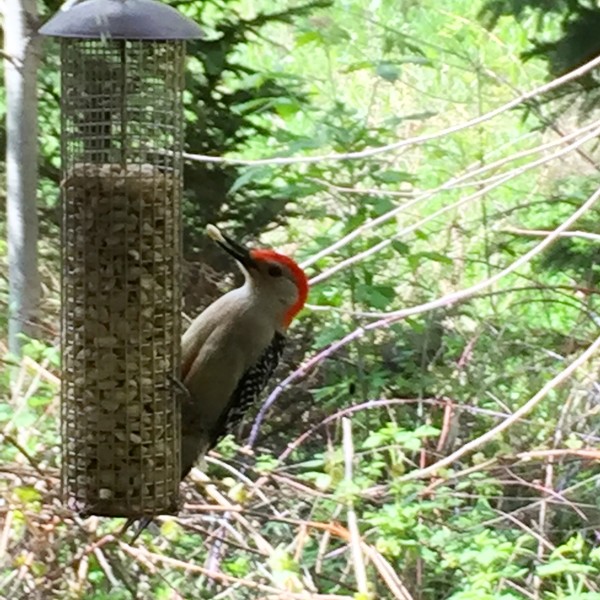 Fascinated with nature and flight? If so, birding is the perfect outdoor activity allowing you to experience the natural landscape and explore the local wildlife. Bring your binoculars and scout out nesting birds in the summer, and songbirds and waterfowl in the spring and fall. Some of the beautiful bird specimens in the Petoskey area include Osprey, Bald Eagles, Yellow Warblers, Sandhill Cranes, Eastern Kingbirds, and more.
Top places to go birding in Petoskey include: Little Traverse Conservancy Nature Preserves, Bear River Valley, the Michigan Fisheries Visitor Information Center, the Natural Area at North Central Michigan College, and Spring Lake Park.
The Petoskey Regional Auduban Society has created a comprehensive Petoskey bird specimens checklist.
An interesting bird fact: You may not realize this, but Petoskey once was home to 3 – 5 billion passenger pigeons! In the mid-1800's Petoskey citizens found that the sky would darken for four hours during final migrations as a one-mile wide flock would fill the sky. The last sighting of the birds occurred on March 24, 1900. The Little Traverse Historical Society Museum includes a display on the history of the passenger pigeons in the region.
Elvyn Lea Lodge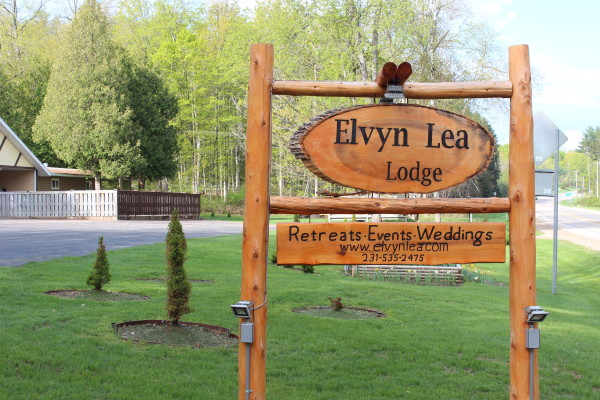 Elvyn Lea Lodge near Walloon Lake is the perfect place to stay while taking in the natural beauty of the region. Elvyn Lea is a short distance from Boyne City, Walloon Village, Petoskey, Charlevoix, Harbor Springs, and East Jordan, making it an ideal place to stay when exploring various parts of northern Michigan.
The lodge can accommodate individual travelers, families, or large groups, making it a popular choice for family getaways, retreats, workshops, or even large family reunions. The lodge has rustic yet refined charm, boasting log-beamed ceilings in the lounge, and pine walls throughout the entire lodge. If you're afraid of "roughing it," rest assured that this genuine "up north" lodge isn't a primitive experience, and offers modern comforts and amenities.
Elvyn Lea includes two lounges, 44 wooded acres with trails, a 1.5 acre special event lawn, and fire pit. Prices for rooms start as low as $119 – $179  per night, depending on the time of year.
When planning your upcoming vacations, be sure to add Petoskey, Michigan to your travel bucket list. It's a Michigan treasure that I can't wait to visit with my family!