Summertime can be tough on your body: extra time outside in the heat, overexposure to sun, oil build-up, and frizzy hair are just a few of the common summer beauty woes many of us face.
Finding top notch skincare and beauty products is crucial (the older I get, the more I'm learning how important this is!). It's definitely worth investing in high quality products, expertly formulated with the best ingredients to keep your skin looking young.
Earlier this morning I stopped by Fox 5 Morning News in DC to share some of the hottest products that will help you refresh your summer beauty and skincare routine.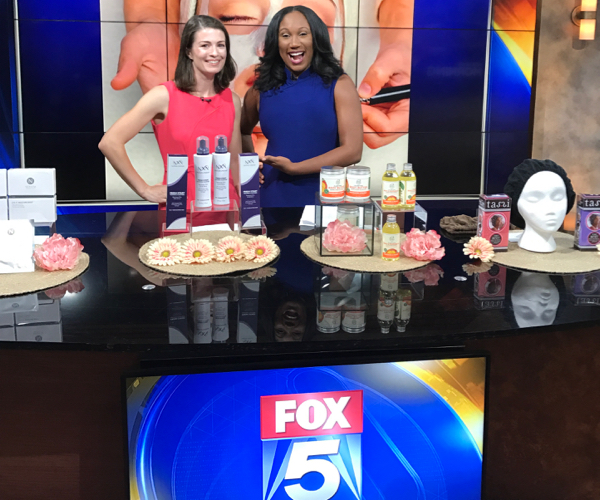 In case you missed it, here are the products I shared:
Nerium International has developed Eye-V™ Moisture Boost Hydrogel Patches to diminish fine lines, dark circles, and puffiness under the eyes. This is where I'm noticing most of my fine lines have started appearing! The patches hydrate your skin and give instant radiance, featuring ThermoReact™ technology an innovative delivery system that works with your skin's temperature, powered through patented ingredients SIG-1191™ and I-FIL4R™. You simply apply the patches to clean skin for 20 minutes then remove. You can use this once a week to smooth, firm, and brighten your under-eye area.
Cost: $55.00 for a box of 5 sets. This comes with a 30-day money-back guarantee.
Available at: Nerium.com or through Independent Brand Partners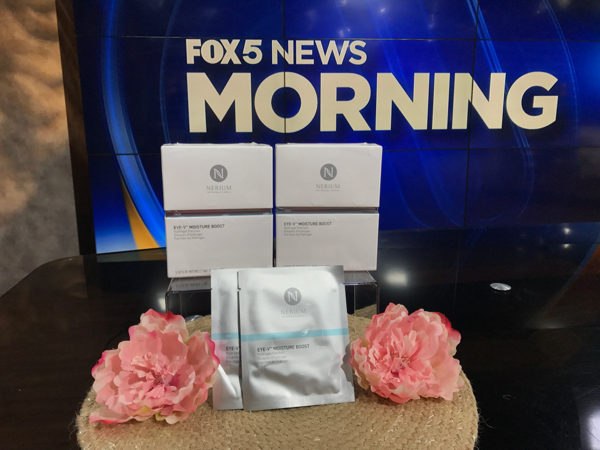 2. NXN Nurture By Nature Fresh Start Foaming Cleanser
NXN Nurture By Nature is a new skincare line of innovative formulas, powered by natural ingredients. The Fresh Start Foaming Cleanser instantly foams and removes dirt, oil, and shine. Made with Cinnamon Bark, Ginger, and Amazonian Cacay Nut, the cleanser has a juicy pomelo scent. I love that it fights acne and includes anti-aging properties with natural retinol. I've started using this in the morning and at night before going to bed.
Cost: $24.99
Available at: 2MinuteClub.com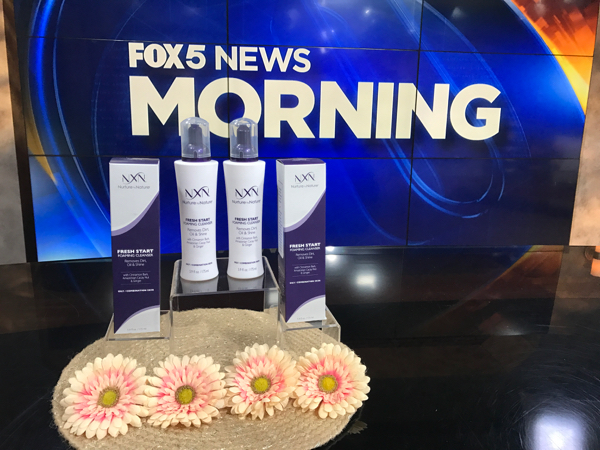 Made with good-for-you ingredients, Petal Fresh Pure products are certified organic and fortified with essential oils. The Petal Fresh Pure Mandarin and Mango Body Butter has an ultra-rich formula to moisturize the skin. The Petal Fresh Pure Clarifying Mandarin and Mango Body & Massage Oil removes harmful toxins from the body while brightening the skin. Both products have the best tropical aroma of mandarin and mango!
Cost: $7.70 each
Available at: PetalFresh.com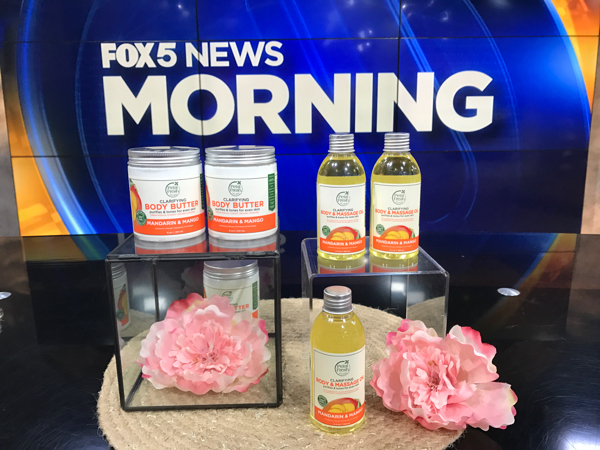 The Tassi Hair Wrap is a unique invention that helps keep hair out of your face. This is perfect to use while washing your face or applying a facial mask or makeup, or when taking a bath or shower when you want to keep your hair wrapped up and dry. The Tassi is made from stretch terry cloth and comes in a variety of colors and prints. This product actually solves a constant hair problem for me…. I used to put my hair up in a ponytail when cleaning my face and putting on makeup in the morning. Normal hair bands would leave a line mark or indentation in my hair once I let my hair back down. The Tassi solves that problem and my hair now looks just as good once I let it down!
Cost: $9.99
Available at: Tassi.com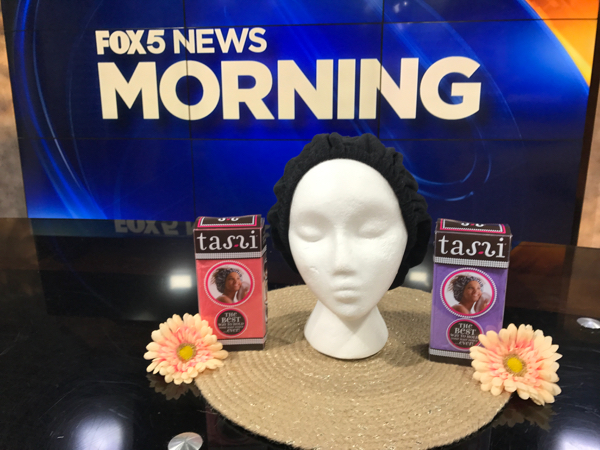 These hot products are sure to get your summer skin and beauty care revitalized!