I've noticed that most people have a hard time taking a break from our fast-paced, DC lifestyle. Washingtonians are notorious for being too busy or becoming work-a-holics! Sometimes we forget to go out and make time to savor good food, wine, and conversation.
Earlier this month my husband and I declared our own "Wine Wednesday" date night. We drove into Georgetown for a night of sipping wine at the Four Seasons Hotel, enjoying time together wrapped up in good conversation (not juggling other things or being constantly interrupted by our children!).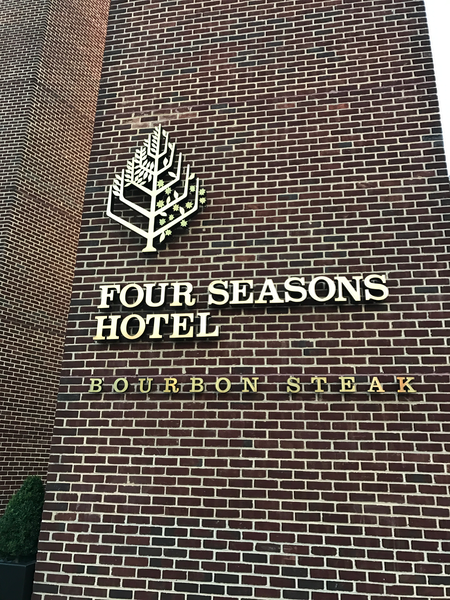 If you're looking to get away for a night out in DC, sipping some of the finest German wines, be sure to experience WeinCraft, a summer-long celebration of German wine including special promotions and tasting experiences.
During WeinCraft, select Michael Mina restaurants, including Boubon Steak, the renowned restaurant located inside of the Four Seasons Hotel DC, is celebrating Germany's fine wines. Each restaurant will pour three German wines by the glass throughout the summer (July 1st-August 31st). It's the perfect chance to beat the summer heat and indulge in a night out sipping wine with a date or friends!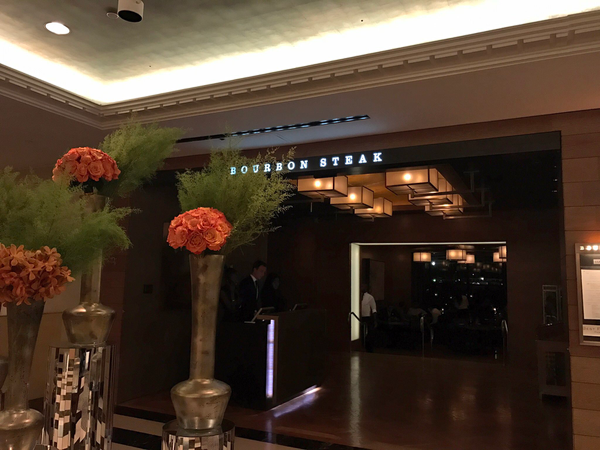 Riesling is Germany's most famous grape. Germany is home to the world's largest vineyard devoted to Riesling. Riesling is grown in all 13 German wine-growing regions, and makes up 80% of the Rheingau area's vineyards. The taste of German Riesling wines can range from dry to off-dry and sweet, pairing well with diverse dishes and cuisines.
"Considered by many to be Earth's greatest wine grape, Riesling can be crafted into any style of wine from dry sparkling versions to richly sweet dessert styles that pair with just about anything" shares Winn Roberton, Head Sommelier at Bourbon Steak.
My husband and I had the chance to meet Winn and taste the different by-the-glass specials at Bourbon Steak. These are the delicious German wines we drank: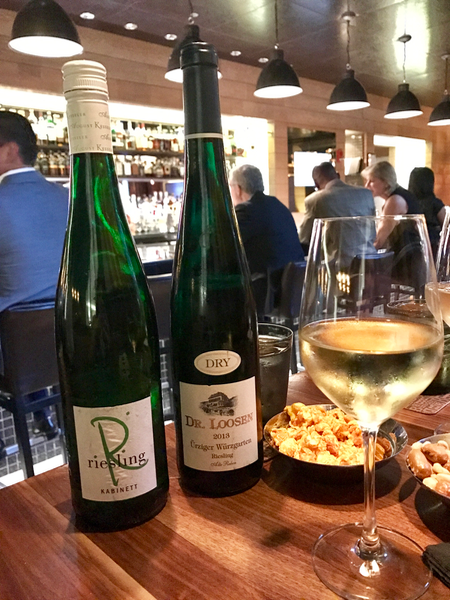 Appetizer Riesling (Off-Dry)
2015 August Kesseler "R"
Pfalz, Riesling Kabinett
Note: Everyday sipping wine that is fruity and well balanced. Typical flavors of ripe fruits, aromatic apples and peaches. Very delicate and refreshing on the palate.
Entree Riesling (Bone-Dry)
2013 Dr. Loosen "Ürziger Würzgarten"
Mosel, Grosses Gewächs
Note: Grosses Gewächs designation means "great growth" in German. It is the term used for a producer's best dry wine from a classified Grosse Lage (equivalent to "grand cru") vineyard.
Dessert Riesling (Sweet)
2004 Peter Jakob Kühn "Oestrich Lenchen"
Rheingau, Riesling Eiswein
Note: A popular dessert wine that is very sweet!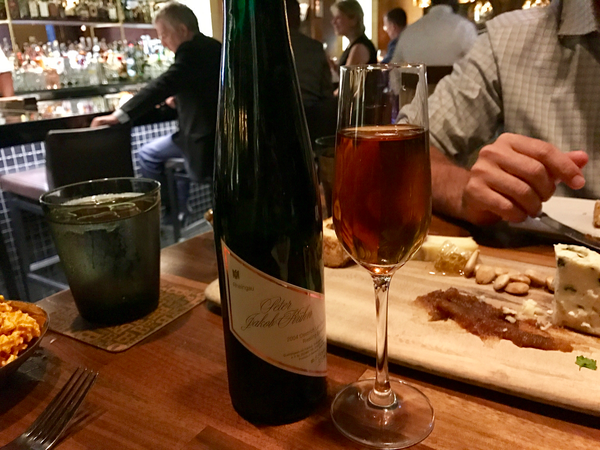 I was impressed by the versatile tastes and flavors produced by the same type of grape in each of these wines. Riesling is much more diverse than I originally thought! The August Kesseler "R" Riesling was probably my favorite, but I also enjoyed the dry Dr. Loosen and the sweet Peter Jakob Kühn dessert wine. The three wines ranged in price from $11 up to $35 per glass as a part of Bourbon Steak's WeinCraft specials. We enjoyed this along with a delicious cheese and appetizer tray.
If you're wondering how German wines taste and blend with other foods, be sure to check out German Wines' Taste Test & Pairing Guides. This is the perfect guide to consult for party and host gifts as well as pairing the right wine with everyday meals.
Take the time to savor summer and enjoy a night out in Georgetown to celebrate Germany's delicious wines!
Disclosure: This post is sponsored by Wines of Germany and I have been compensated for my participation. All opinions stated here are my own, and you know I love to share special offers and events here in DC. To read my formal disclosure policy, please click here