Does summer feel like it suddenly got a click from the fast-forward button? My family and I have been enjoying time off from school, the flexible schedule, and some fun day trips and excursions, but all of a sudden it feels like things sped up and now we're left with just a few short weeks until school starts. Time flew!
It's time to plan one more fun, family trip to the amusement park before summer officially ends. Weekends in August are the perfect time to jump in the car with your family and friends to meet up at Kings Dominion for coasters and culinary delights during BBQ & Brew Fest.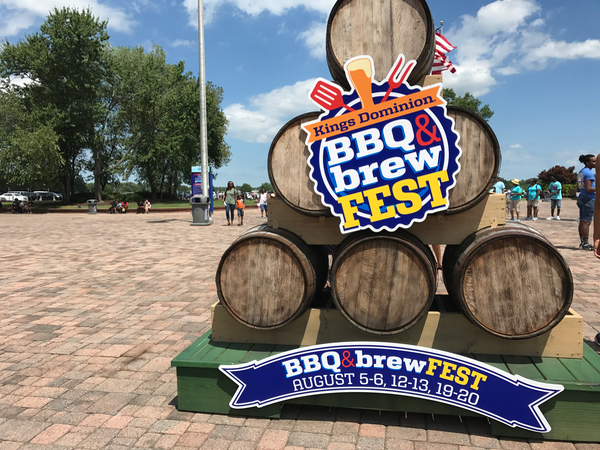 My family and I were invited to Kings Dominion during the kick-off weekend of BBQ & Brew Fest and we had a blast! I have loved all the special food festivals and events that Kings Dominion has hosted this year. This may be my favorite one yet!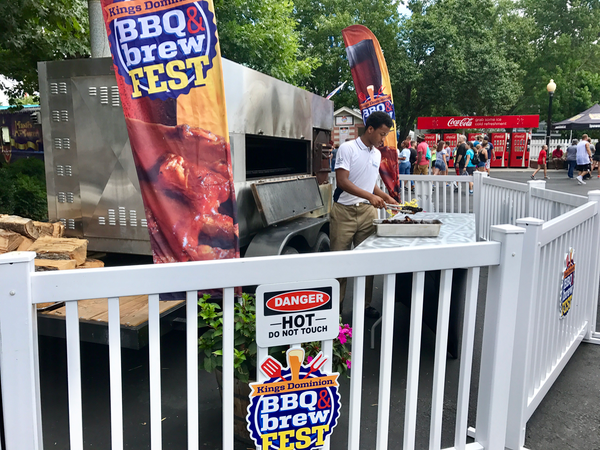 What is Kings Dominion's BBQ & Brew Fest?
The Kings Dominion BBQ and Brew Fest is one of their popular, special food festivals and has been held since 2015. This event takes place inside Kings Dominion by the Candy Apple Grove section of the park. It's close to the carousel and Rebel Yell entrance. You can enjoy mouthwatering BBQ, local craft beers, and the best, live entertainment from VA & DC-area bands.
When is BBQ & Brew Fest?
BBQ & Brew Fest is happening during the first 3 weekends of August. For 2017 that is Saturdays & Sundays, beginning August 5th, running through Sunday, August 20th.
Location: Kings Dominion, 16000 Theme Park Way, Doswell, VA 23047
Dates: Saturdays & Sundays, Aug. 5 – 20, 2017
Times: 12:00 pm – 8:00 pm.
How much does BBQ & Brew Fest cost?
You will need to purchase an entry ticket or show your season pass in order to get into Kings Dominion at the front entry, however, once inside you can walk over to the BBQ & Brew Fest for free. In order to taste the food samples and beer, you will need to purchase tokens online or at the park. Tokens are sold in sets of 3 (you can buy 3 for $3.80 or 15 for $19). Most food samples cost 2-4 tokens, and beer and wine are sold for 4 tokens each.
What can you do at BBQ & Brew Fest?
Savor the best BBQ dishes and sides
Your tastebuds will be delighted by the variety of BBQ options and the regional influences weaved into the Kings Dominion culinary team's delicious menu. You'll find BBQ dishes inspired by the following states and cities: Virginia, North Carolina, Texas, Georgia, St. Louis, and Memphis! The Brisket Burnt Ends from Texas were a big hit as well as the Moonshine Pulled Pork Egg Rolls from Virginia.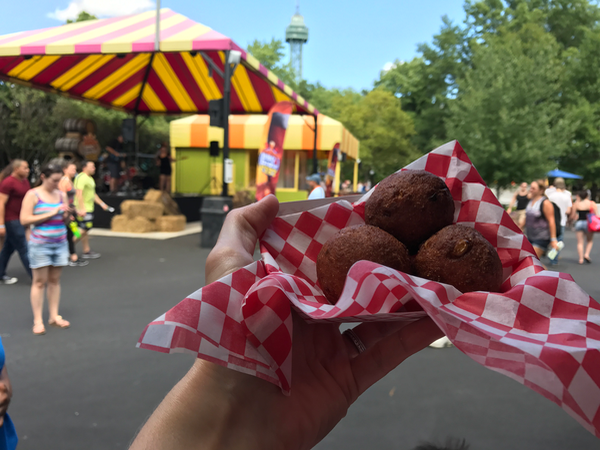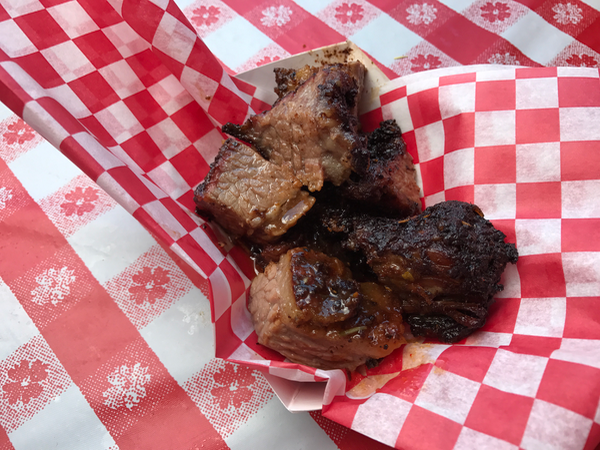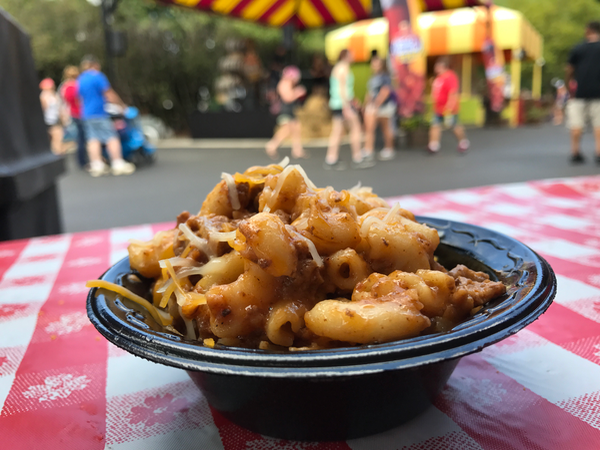 Sip locally-brewed craft beers
Craft beer lovers are in for a treat! A variety of local breweries are represented at BBQ & Brew Fest, serving their best Virginia-crafted brews. When I visited, there were beers and ciders on tap from Bold Rock, Hardywood, Strangeways, Kindred Spirit, Ardent, Devils Backbone, Midnight Brewery, and Heavy Seas.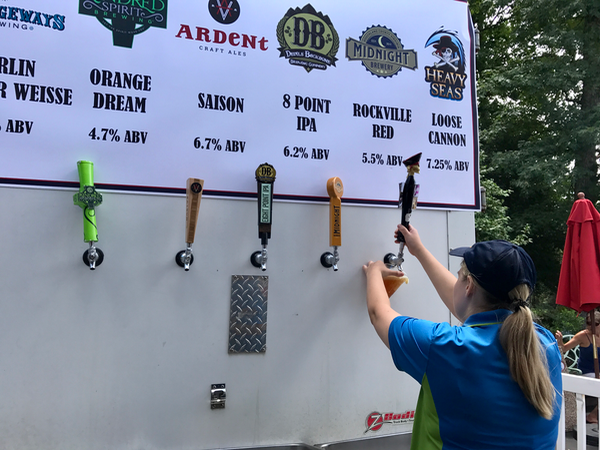 Groove to tunes from great, local bands
Enjoy live, local bands belting out great tunes from the stage. The music definitely adds a fun vibe to the food festival. You can sit back and enjoy your BBQ and beer while savoring the tunes, or you can get up and groove on the dance floor by the stage. While we were there, we enjoyed soulful blues music by the Moonshine Society.
Savor summer with one more weekend trip to Virginia's beloved theme park! Kings Dominion has the best amusement park kid rides, thrills for family members both young and old. Don't miss out on the culinary experience at BBQ & Brew Fest which offers delicious bites (not your standard theme park food) at a good price.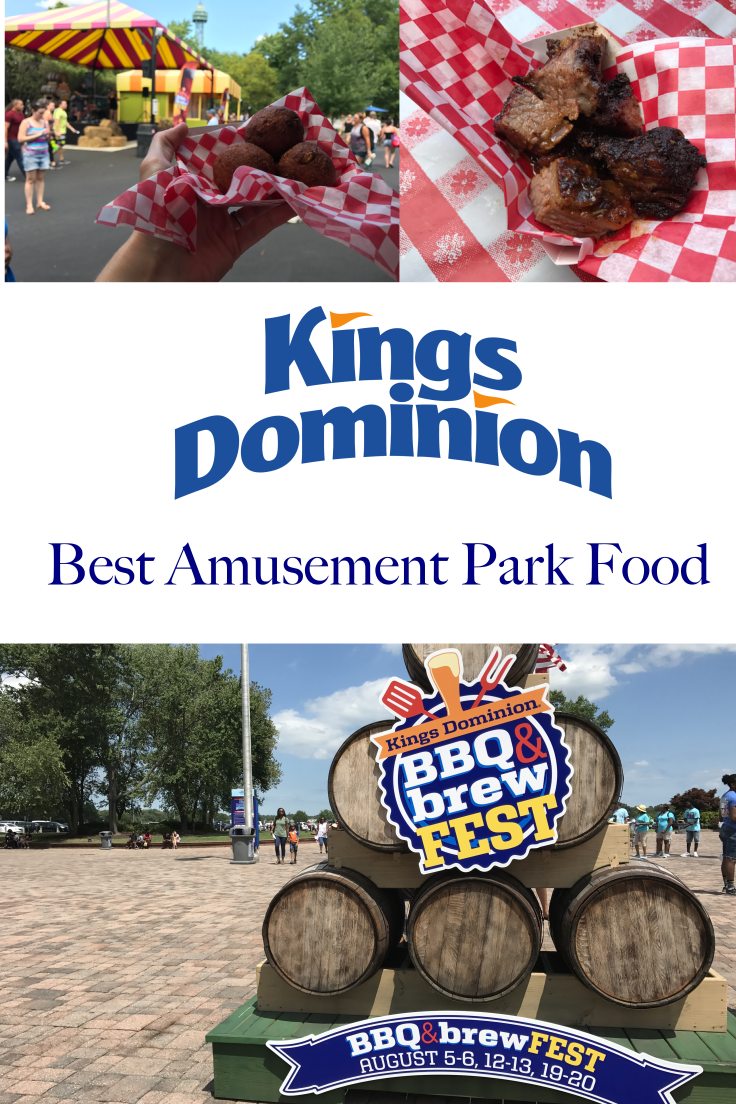 Disclosure: This post is sponsored by Cedar Fair Entertainment Company in conjunction with Blog Meets Brand, and I have been compensated for my participation. All opinions are my own.