Share the post "Fall Shoe Styles + Shopping at Potomac Mills Mall"
The following post is sponsored by Potomac Mills Mall as a part of their From Where I Stand, Fall Footwear Campaign. Keep reading for a fun giveaway!
Whether you crave chic and trendy, or gravitate toward cozy or classic, shoes are the apparel that connects you to the ground on which you walk.
Shoes say a lot about your personal style and they help you walk through life.
If you're like me, you have fond memories of that special pair of sneakers from your childhood (my white Keds!), or that pair of shoes that you swooned over and saved up for during high school or college.
Shoes can help glam up an outfit, lift your mood, and even boost your confidence; they can literally bring a little bounce to your step.
When it comes to shoe shopping, I love to go to Potomac Mills Mall because they have a large selection of stores, carry top name brands, and of course offer incredible outlet store savings.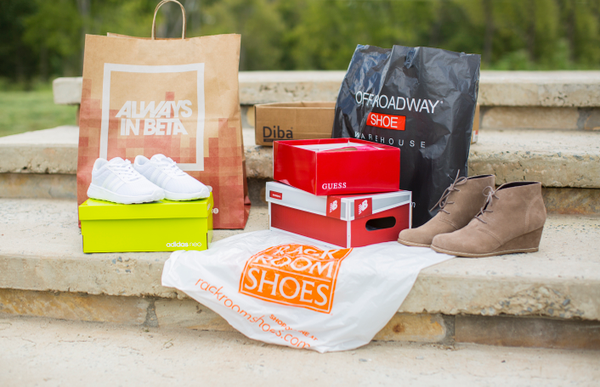 I usually divide my shopping into the following categories: Need, Want, and Have To Have.
Potomac Mills invited me to do some much needed shoe shopping and I'm excited to share my finds!
Need
A week after school began my 11 year old son decided to join the cross country team. This meant we needed to buy a nice pair of running shoes. His old pair of sneakers were worn out and not equipped for prolonged running and rugged terrain. I went to Potomac Mills' New Balance Factory Store and found the perfect pair of kicks to kickstart his cross country season.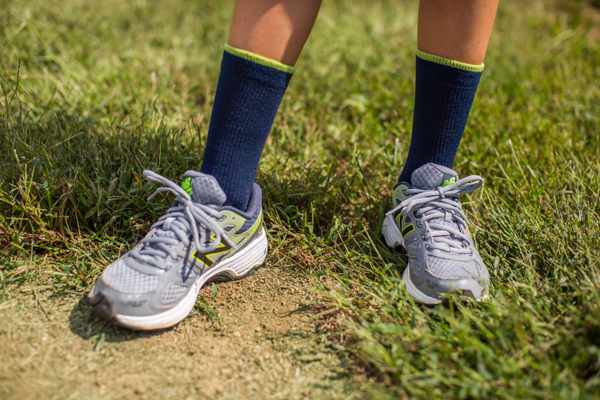 Another "need" was the fact that my daughter has grown since last summer and needs new shoes. I was so excited to find these Adidas Neo Lite Racer shoes in her size at Rack Room Shoes! These sneakers are comfy and ones that she'll be able to wear for school (until her foot advances another half size!).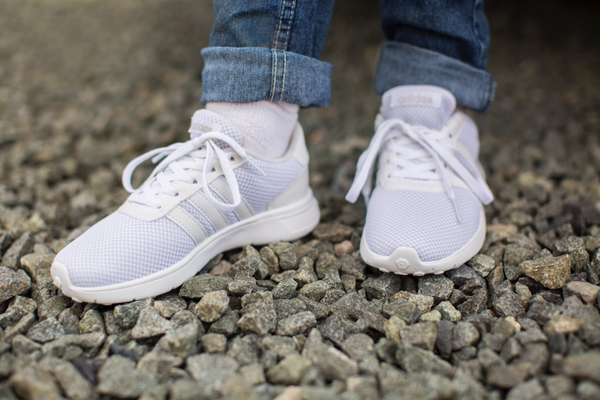 Want
I saw this gorgeous pair of Guess pink pumps in the clearance section at Off Broadway Shoe Warehouse and they immediately caught my eye. Most of the dress shoes in my closet are classic (yet not flashy) colors like black, navy blue, or brown. I've been wanting to add a little pizazz to my footwear, in fact, I love having at least one pair of bold dress shoes. I had a pair of bright red pumps in my twenties (which I wore to the ground and had to retire) and seeing this new pair definitely reminded me that I want to add a little fun to my footwear. Plus the clearance price tag brought the price down more than 70% off retail, so this "want" ended up being a great bargain.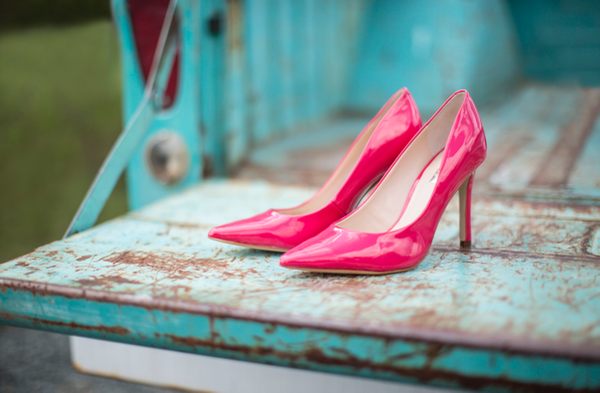 Have To Have
With fall just around the corner, this beautiful pair of taupe wedge booties from Off Broadway Shoe Warehouse officially made my "have to have" list. I had been wanting to buy a cute pair of suede ankle booties for a while, but I honestly kept putting it off, as I tend to focus more on the shopping necessities for my kids (and neglect myself…. like many other moms I know). Have you been eyeing a stylish wedge bootie to update your fall wardrobe too? I was impressed by the selection and styles, and ended up picking the Rebeka model, wedge, lace-up bootie from Michael by Michael Shannon.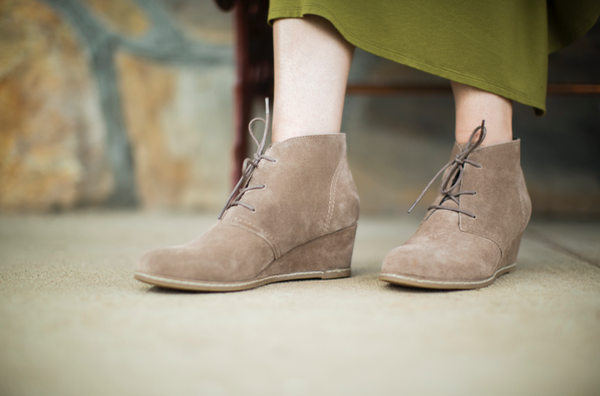 Do you also have shoes on your need, want, or have to have lists?
I want to help you do a little shoe shopping too! I'm happy to share that Potomac Mills Mall is offering one lucky Beltway Bargain Mom reader a $100 gift card to do your own fall shoe shopping! Simply fill out the entry form below for a chance to win.
Disclosure: This post is a sponsored post in partnership with Potomac Mills Mall and I have been compensated for my participation. All opinions stated here are my own. I love to share retail destinations that offer great products and great savings. I also enjoy hosting great giveaways for my readers. To read my formal disclosure policy, please click here.