Share the post "Hey DC Metropolitan Couponers – Best Sources For Coupon Inserts"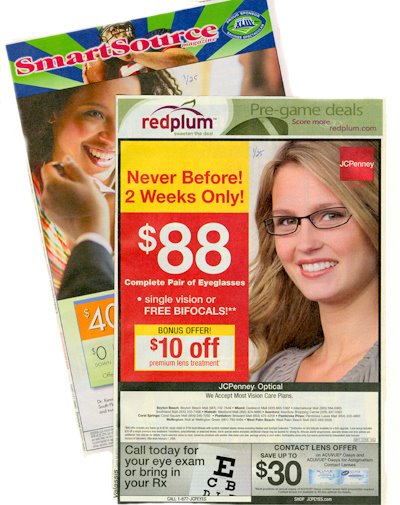 For those new to the Washington DC metropolitan area or those who are just starting couponing, you may be wondering what are the best local newspapers to find coupons?
Where do you get your coupon inserts in the Washington DC area?
I have quite a few friends who have expressed interest in starting the couponing craze, but don't know where to begin.  One of the most simple steps to take as a new couponer is to start collecting coupons and familiarizing yourself with local newspapers that offer coupon inserts. Here in Northern Virginia and the DC metro area there are quite a few sources.
Coupon Inserts (Smart Source, Red Plum, Proctor & Gamble, General Mills, etc.) from DC-area Newspapers:
The Washington Post (Sunday edition)
Fairfax County Times (weekly publication)
Gainesville Times (weekly publication)
El Tiempo Latino (Sunday)
Loudon Times-Mirror (weekly publication)
Mount Vernon Voice (weekly publication)
The Prince William Pulse (weekly publication)
The Manassas Journal Messenger (weekly publication)
Alexandria Times (weekly publication)
Falls Church News-Press (bi-weekly publication)
Most of these, with exception to the Washington Post, can be picked up at certain locations for free and/or are delivered to certain areas of Northern VA free of charge (although you will find some stores where they are sold for $0.35 – $1.50 per copy on the newsstand).
For example, so I've been told, some residents in Gainesville receive the Gainesville Times weekly and it normally includes Smart Source and Red Plum inserts. Certain regional libraries in Fairfax County offer free copies of the Fairfax Times starting on Wednesday afternoons. There are also newspaper dispensers placed at Metro stop locations and street racks (check near bus stops) where you can pick up free copies of the Washington Examiner and El Tiempo Latino.
Some Loudon County residents have the Loudon Times-Mirror delivered to their home for free.  The Mount Vernon Voice is available by subscription for $0.50 per week, but there are apparently promotional copies available from time to time at locations such as the Gold's Gym on Rt. 1 in Alexandria (thanks for the great tip Meg!).
So, I'm interested to find out what your favorite coupon insert sources are? Any other local sources I should include on this list?  Please let me know!