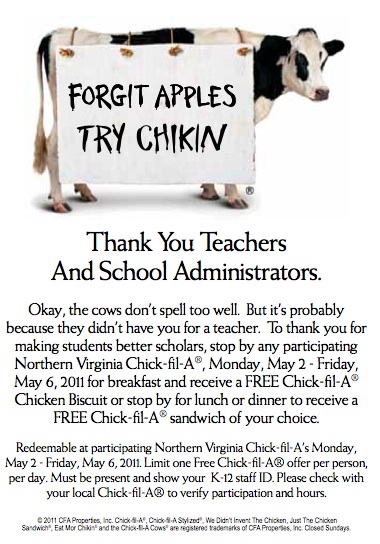 During Teacher Appreciation Week, starting Mon. May 2nd through Fri. May 6th, 2011, participating Chick-fil-A restaurants in Northern Virginia will be giving out the following freebie to teachers:
Free breakfast or Free Chick-fil-A sandwich during lunch/dinner hours for teachers. Limit one free item per person, per day. Must be present and show your K-12 staff ID. Please check with your local Chick-fil-A to verify participating locations.
Thank you Pam Donahoe and the Chick-fil-A Ballston team for the info!