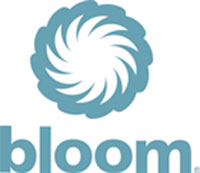 Thanks to Sarah from Capitally Frugal for sharing the best Bloom grocery store deals of the week with some great coupon match-ups!
Bloom stores in the DC metropolitan area double manufacturer coupons up to $0.99 everyday. Limit 20 coupons, per visit, per day applies. See your local store for more details.
* = coupons that should double everyday
Below are the best Bloom deals for this week: Wed. January 4th, 2012 – Tues. January 10th, 2012:
Fresh Express Salad – $0.99
Look for an In-Ad Coupon for a FREE box of Hannaford Simple Living Oat Cereal when you buy a Quaker Original Life Cereal National Brand Product
Final Price: $3.89 for both boxes of cereal
Marie's Salad Dressing, 12 oz – $2.50
Use $1.00/1 Internet Printable Coupon (sign-up required)
Final Price: $1.50
Blue Diamond Gluten-Free Nut-thins, 4.25 oz – $2.50
Buy 2 and use $1.00/2 coupon from the 10/16 Smart Source insert
Final Price: $2.00 each, wyb 2
All Liquid Detergent, 50 oz – $3.99
Use $0.75/1* coupon from the 12/4/11 RedPlum insert
Final Price: $2.49
Progresso Classics Soup, 18-19 oz – $1.00
Buy 4 and use $1.00/4 coupon from the 12/11/11 SmartSource insert or 11/13/11 GeneralMills insert
Final Price: $0.75 each, wyb 4
Pompeian Olive Oil, 16 oz – Buy 1, Get 1 Free (regular price $7.49)
Buy only 1 at half price and use $1.00/1 coupon from the 11/13/11 RedPlum insert or $1.00/1 Internet Printable Coupon
Final Price: $2.74 for just 1
For more Bloom deals good this week, click here to see Sarah's complete list. To find your nearest Bloom grocery store, click here.